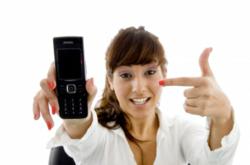 Records are constantly added or deleted from the internal database of the Cell Phone Registry company.
Mobile, Alabama (PRWEB) November 21, 2012
The Cell Phone Registry company is now offering reverse phone search capability from its website online. This new search feature is designed to help adults locate the owner of a cell phone, landline or unpublished phone number. This reverse phone search feature can be accessed using this tool on the Cell Phone Registry website.
This new search tool is a unique way to research or validate information sorting through millions of phone records in less than 30 seconds.
Someone that is validating information for a man or woman could use a private investigator. While this method can help locate information, it is also one of the most expensive options to explore. The integration of the reverse phone lookup service is one way that verification methods have been improved.
The Cell Phone Registry company now offers one of the largest databases on the Internet to search U.S. based phone numbers.
Employers can be presented with invalid data on standard paper employment applications. A person that is hiding parts of a criminal past could pass off false phone number information that is typically used for employment verification.
One way that the Phone Registry company is helping to avoid this issue is by opening up its database for online use. The cell, landline and unpublished numbers that are searchable could help employers to verify submitted data easier compared with offline processing.
Losing touch with friends, family or other relatives can happen as people grow older. Traditional background searches often require large amounts of information to help locate a match through national records.
More than one person can have the same name and date of birth. The concept of the reverse phone search is helping to provide an instant match across millions of phone records. One way that the Cell Phone Registry system is different is through providing date of birth as well as current street address information.
Records are constantly added or deleted from the internal database of the Cell Phone Registry company. New information is often obtained through public sources to help build up the already 250 million numbers that can be searched.
Consumers in the U.S. provide phone numbers when signing up for services, buying automobiles or renting homes and this represents some of the ways that the Cell Phone Registry company obtains its accurate data.
The online reverse phone search service that is now available can search residential and commercial telephone numbers. This two-way search function could be useful to those that are verifying business or individual data in any of the 50 U.S. states.
About Cell Phone Registry
The Cell Phone Registry company offers its online database to the public to search for or validate information. This database now contains over 250 million U.S. telephone numbers and links this information with its owner. The millions of landline, cell and unpublished phone numbers inside of this database can be searched in under 30 seconds. The Cell Phone Registry company has launched this service to be used by individuals and business owners that want to find or verify phone number ownership information online.