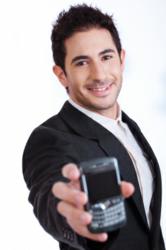 This company database now includes more than 280 million phone numbers.
Albany, New York (PRWEB) December 12, 2012
Inteligator online search company is one of the largest sources online to access public records. This company database now includes more than 280 million phone numbers to help aid anyone performing a reverse phone lookup. These searches help define the owner of a phone number and can include more detailed information. This new search tool can locate almost any U.S. cell or landline phone number and return the match under a minute online.
Federal legislation exists and most states have adopted telecommunication acts to help prevent phone harassment. While no public data has been released, many harassment cases can be reported each year.
Companies like Inteligator are helping to supply useful information to those that could be victims of phone harassment. The new searchable database can provide a name, street address and location information entirely online.
Cyber crimes are a new type of crime that can be committed with the use of a digital device. Things like obscene texting, repeated phone calls and bullying could be investigated by authorities as a cyber crime. The first line of defense is obtaining information that could be useful when making a report of a threat or other instance of what could be labeled as a crime.
The premium reports that can be obtained through Inteligator.com could help deliver information about the owner of a cell phone that has public records from a contract phone.
Apart from the millions of phone numbers, millions of other records can now be obtained through new company services. A complete background check that pulls that from publicly available sources can be made online. Both public and private institution that share public data contribute to the Inteligator company database.
These new public background checks could prove useful to someone verifying or researching information about a U.S. citizen with records in the company database. This information is offered through a monthly or annual search plan that provides instant and unlimited access for the term selected. This non-employer search tool is one of the easiest databases that someone can access as an alternative to hiring a private investigation company.
The 280 million numbers now searchable through a reverse phone check and other searchable information now offered is available to U.S. residents only. This data is routinely added and updated as new records are obtained from various sources.
About Inteligator
The Inteligator company provides immediate access to its online database of millions of publicly accessible records. These records can include marriage, divorce, death, property, criminal, reverse phone and other information searchers can find useful. The Inteligator company offers this service entirely online to make it simple to search for U.S. based information. Through database updates and information accuracy, researchers and others that rely on the services offered by Inteligator can use the details obtained for lawful purposes.