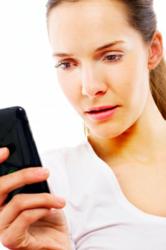 A person can now search by phone number, first name, last name and other criteria to browse the records.
Seattle, Washington (PRWEB) December 31, 2012
The Reverse Mobile company has now added a new reverse phone lookup tool online for adults to use. This new search system provides immediate access to millions of mobile phone numbers that can be searched through a secure database. The records that are displayed through these searches now reveal information about the owner of a cell phone number. These U.S. based reports are for personal use and the information is considered public data.
Telecom data reports that over 300 million cell phone users are active in the United States. This data grows annually and mobile usage is expected to continue dominance over other forms of communication according to research.
The new data that is searchable online to reveal phone records is one way that information can be verified to assist searchers in many ways.
The secure nature of this new search system is one of its strong points for consumers. Instead of hiring a third party company, instant investigations can be made through the millions of records now accessible. This eliminates the need to hire an investigator when searching for information that is not publicly available. A person can now search by phone number, first name, last name and other criteria to browse the records.
An annual plan is now available for use with this brand new search tool. This plan gives searchers that ability to lookup cell phone and landline numbers daily. This unlimited use of the database is now offered one a one-time annual fee. Those that plan to search more than one phone number online could benefit from the ability to participate in multiple database searches.
The information that is offered through this system is not extracted from consumer credit reports or other personal data collection. These public records are acquired from multiple sources and include identifiable data. The ReverseMobile.com website is a non-consumer credit reporting company and offers this new access for private usage.
About Reverse Mobile
The Reverse Mobile company launched its website online in 2009 and has updated its records retrieval services. Both landline and cell numbers can now be searched privately online to help identify information. A single number or unlimited number search is offered by this company to adult users. The reports that are now available can be printed for offline use or saved for online retrieval. The Reverse Mobile company is now one of the largest reverse number search companies operating on the Internet. The preliminary and premium searches of the company database were integrated this year.