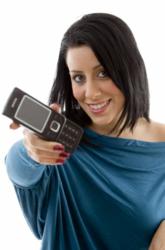 This new feature is designed to let any person search any U.S. number entirely online.
Houston, TX (PRWEB) January 13, 2013
Cell Phone Registry, a reverse phone lookup company, is now offering an unlimited phone search tool accessible online. This new tool is making it fast and easy for any person to search U.S. phone numbers. The phone records that are now available include cell, landline and unlisted phone records. The new unlimited search tool is available 365 days a year entirely online.
Other than Caller ID systems, the average person has limited resources to locate the owner of a particular phone number. One way that caller identification systems can fail is by limiting the access to certain numbers. There are millions of numbers that are unlisted or unpublished.
This information is blocked out of caller requests due to some privacy laws. The CellPhoneRegistry.com website now includes 218 million unpublished phone numbers accessible in the new company search tool.
Elderly usage of cell phones for use in connectin with family members is growing according to telecom data. Many elderly men and women are trading in landline phone systems for easy to use cell phones for emergencies and other forms of contact with family members. The new searches now offered online can be used as one line of defense to help combat elderly phone abuse scams.
The new unlimited search feature is part of the premium lookup plan. This new plan provides uninterrupted usage for an entire year for those searching for multiple numbers. A single number plan is also available to help make lookups more affordable and to supply accurate information.
About Cell Phone Registry
The Cell Phone Registry company links its online database with multiple phone records databases in the United States. This comprehensive search tool is now available to consumers to use in a secure area online. The phone records that are now supplied include over a half a billion records that are designed for private usage. The company reports that are generated are not a substitute for employer-based background checks. The landline, cell and unpublished number tool was added in 2013 to allow this company to build one of the most comprehensive phone records databases that is currently found online.