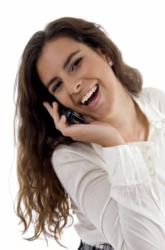 The Inteligator company database is linked nationally to every state.
San Francisco, CA (PRWEB) January 22, 2013
Getting to know more about a cell phone or landline caller is now easier with one online company. The Inteligator company has added a reverse phone lookup tool for use online. This new tool makes it possible for adult users to search over two billion records online. Searches can be made based on any U.S. cell, landline or business phone number. This new tool can be accessed on this page of the Inteligator website.
The Caller ID built into most phones relies solely on the contract phone providers to supply data. While millions of phones now exist in the United States, a large portion of numbers are blocked with privacy controls enacted by phone owners. These privacy restrictions prevent Caller ID companies from publishing ownership information about specific phone numbers.
The Inteligator company database is linked nationally to every state. This new search feature is making it easier to know more information about a caller using the secure search area online. Apart from the reverse phone lookup, complete background records checks are available. These can be helpful if a number is not listed or information cannot be verified based on a phone record.
To go with the new reverse phone search tools, a service plan is now offered. This plan provides unlimited use of the system on monthly or annual basis. Specific pricing plans are now in place to help provide the exact amount of unlimited searching that a person requests. These features and more are available online at the Inteligator website.
About Inteligator
The Inteligator company links its secure online access with a database of more than two billion records online. These secure records comply with all privacy laws and consumer credit legislation in the U.S. New search functions have been added to the company services this year to help adults locate and verify a range of citizen data. The Inteligator background checks are one of the popular ways that a person can print a full report online without hiring a private investigation company for research. From divorce records to telephone records, this company is now one of the largest suppliers of hard to find information online.