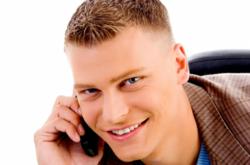 These searches apply to cell, landline and unpublished numbers that could be hard to trace.
Seattle, WA (PRWEB) February 14, 2013
Phone lookups now provide a way to locate the owner of a particular phone number. The use of caller ID systems has provided first and last name data for more than 25 years in United States. Drawbacks of these systems include many unpublished or unlisted numbers that do not reveal phone ownership information. The EverifyDatabase.com company is now offering reverse phone lookup services online. These records are immediately searchable and printable.
Researching phone records can be a valuable way that someone can locate a person who has moved to a different area or cannot be found through regular people search systems. The data that is located in national databases is collected by data management companies from multiple sources.
The data that is now offered for these phone records online is providing a reliable way to locate more than the first or last name that is attached to a telephone number.
The record searches now online are completed through a secure area of the company database. The system can reveal data like street address, former street address, age, current phone carrier and other identifiable information that can be useful when researching telephone numbers. These searches apply to cell, landline and unpublished numbers that could be hard to trace.
In celebration of this new search service, a one-time free trial is now offered for a one-week period for the entire database access. This new incentive has been created to introduce the public to the features accessible inside the database online. This everifydatabase.com no cost trial can be accessed from any Internet connected computer or mobile phone with Internet access.
About Everify Database
The Everify Database company is one of few online providing direct access to data from all 50 states. This company makes it possible for adults to search over one billion records entirely online from a single company secure database. Phone records, background search information, criminal records and other data can be accessed by adults online. The Everify Database company provides free trials for all of the services available to introduce the expert services that are offered to the public. This company guarantees accuracy in the data that is presented.