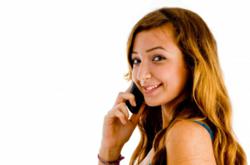 This premium service includes more helpful information to searchers that lookup any U.S. number.
Albany, New York (PRWEB) November 07, 2012
The reverse phone lookup service, Phone Detective, announces a new premium search function to go with its existing free search options. This new premium search function offers the instant lookup of unlimited phone numbers in a 12-month period. This new premium service is designed to help provide more advanced data to anyone that searches for the ownership of a telephone number in the U.S. The premium reverse phone lookup offer can be used privately online and provides more detailed information compared with a standard search. This new premium search feature can be accessed through this link to the Phone Detective website.
The surge in social media websites and online dating websites has brought forth the need to verify phone number information. Because cell phones are easy to obtain, verifying the person that owns a cell number used to be more difficult. With online searching like what Phone Detective now offers, many of the traditional unknowns involving phone numbers can be revealed.
A basic search is free of charge through this online portal and information is automatically displayed privately online. Phone numbers are added to this service as they become available.
The integration of the new premium search service is helping to boost the number of users relying on the Phone Detective service. This premium service includes more helpful information to searchers that lookup any U.S. number. Numbers that appear in the database can include personally identifiable information like full name, street address and phone carrier information. One of the newest features to the premium searches is the instant GPS locator.
For the first time online. Men and women that lookup any phone number can learn the approximate GPS location of any caller. This new service can be used 24 hours a day and without limitation online. The Phone Detective service has upgraded these services to help assure the safety of the general public online.
The data that is collected and used with this service is provided by expert data companies that obtain data from multiple sources to ensure it is accurate. Users that lookup their own information can make a formal request to have it removed from the Phone Detective search feature.
Along with these new features, the verification of unknown landline callers is now possible. A previous announcement was made in July of this year at this link http://www.seattlepi.com/business/press-releases/article/Reverse-Cell-Phone-Lookup-Service-Provider-is-3692257.php.
About Phone Detective
The Phone Detective service is on of the first of its kind that is able to search millions of phone records to display ownership information online. People from any location in the world can get instant access to this service using the Phone Detective free and premium search functions. Advanced data is provided through the Phone Detective premium section that includes address and GPS mapping information for almost every U.S. phone number. This service is now in us in all 50 U.S. states and is guaranteed for every user online.