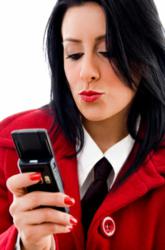 Over 218 million unlisted numbers are now searchable to help someone locate more information about a caller.
San Francisco, California (PRWEB) January 10, 2013
Reverse phone number lookups are one popular way that phone caller information can be verified or located quickly and easily. The CellPhoneRegistry.com company now holds the largest database online for cell and landline phone numbers and is offering discounted pricing. The pricing for single number and unlimited search records has been reduced to help those searching for U.S. based numbers to save money.
Unlisted phone numbers pose a problem for searchers depending on Caller ID services. The unpublished and unlisted numbers now total into the millions in the United States according to telecom data. The lack of information that is provided for these numbers is one reason that a brand new unlisted search tool is now offered online. Over 218 million unlisted numbers are now searchable to help someone locate more information about a caller.
Prank phone calls can be considered criminal activity in some U.S. states although without verification of a name and identify of a caller it can be difficult to seek prosecution. The process of the reverse phone search tools that are now offered online are helping to provide one extra level of security for users. Nearly any U.S. number can be searched entirely online and records can be pulled from the database.
The new pricing that is applied to the search plans includes the unlimited search plan that was added this year. This new plan provides 365 days of unlimited usage for any adult accessing the search system through the secure online interface. Since multiple databases are used to acquire data, searchers of the system can lookup unlimited numbers to provide the accuracy of information already known or to locate new information.
The CellPhoneRegistry.com company updates its database information on a regular basis. Over a half a billion records now exist and this information is obtained from private and public information sources. The records that can be accessed apply to all states in the U.S. Since the service is guaranteed, a person that does not find a match is eligible for a second search at no charge if he or she uses the single number search plans online.
About Cell Phone Registry
The Cell Phone Registry company is one of the first of its kind operating online that provides immediate access to a half a billion phone records. These records are checked for accuracy and are added or subtracted when necessary to keep all information updated. This company provides dual levels of search plans to make it simple for men and women to find the information that is requested. The Cell Phone Registry company offers guarantees of all of its searched data and provides one of the only unlimited phone number search systems currently found online.