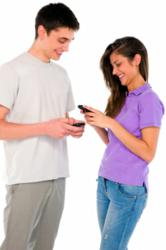 The data that is displayed can include street address information, phone carrier data as well as first and last names of the owner of a number.
Boulder, Colorado (PRWEB) November 25, 2012
Cell Phone Registry has added a new tool to its database online. A reverse phone number search tool is now available for adults that research ownership of phone numbers. The U.S. based numbers now searchable in the Cell Phone Registry database can be used to verify ownership of the number or validate the accuracy for someone performing research. This new tool is expected to help those with cell phones and landlines that want to verify unknown calls.
This new service provides printable reports that can be printed with a printer or stored online for 60 days. This feature is unlike the data that is displayed across a standard caller identification system.
The data that is displayed can include street address information, phone carrier data as well as first and last names of the owner of a number. This service is offered as an alternative to background checks through third party locators.
The new reverse phone number search tool is in addition to more advanced tools that are now offered by the Cell Phone Registry. As a non-consumer reporting agency, this company offers public data for verification and identification purposes.
A social security number search in the database provides validation of an entered number. This could be used by employers that validate employee applications without requiring a licensed third party to verify if a number is legitimate.
The national database that the Cell Phone Registry company offers does include information about unclaimed funds. While a reverse phone search can verify a caller, adults that conduct an unclaimed funds search could find that money is in holding by state authorities. Money that is unclaimed is typically held by states until it is discovered and distributed.
The Cell Phone Registry company is now using this data to help match adults with state databases that can be searched entirely online to locate unclaimed funds. This publicly accessible data could be useful to individuals and business owners that have a social security number or tax identification number.
Along with the new features inside of the company database, unlisted numbers can be searched using the online tool. This unlisted phone search tool is helping to locate identifiable information from numbers not listed in standard caller identification systems. Both landline and mobile numbers that are unpublished can be found in the millions of numbers now searchable online.
A preliminary search using the Cell Phone Registry search tool can provide a start for more advanced data. A premium subscription to receive more details can be purchased online for a one-time fee. This new premium feature is helping to provide unlimited phone lookups or other data record lookups for 365 days online.
A complete refund of a single number search can be granted to any adult that uses this new search tool that produces no results for a U.S. name, number or criminal record.
About Cell Phone Registry
The Cell Phone Registry company provides an alternative to standard telephone lookups offline. A new online search tool offers adults that verify or validate phone user information to find it discretely online. The reverse phone number lookups, criminal records histories and other public databases can now be searched from any Internet connection. The Cell Phone Registry company was launched in 2009 and continues to be one alternative that adults can use to verify phone number information or pull data from other public databases.