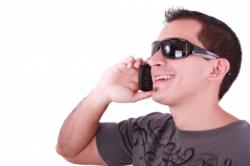 This new data can include first name, last name, street address and current address information.
Hartford, Connecticut (PRWEB) December 18, 2012
Caller ID services are usually bundled with cell and landline services for free or a small monthly charge. While these services are useful, there are millions of numbers that are not included in these databases due to privacy opt-out requests by consumers. The PhoneDetective.com website now offers an unlimited reverse phone number search plan to provide an alternative search method to the Caller ID system online.
This brand new plan offers adults the ability to search any U.S. phone number to retrieve a record that can include ownership data. This new data can include first name, last name, street address and current address information. These reports offer more details about the owner of a number compared to other systems that use a first or last name to provide identity verification.
The millions of U.S. cell phone users that now make phone calls and send text messages daily could now be represented in the Phone Detective database. There are now well over 200 million records that are now searchable using the new online interface tool. It is this tool that can be used to return records in less than a minute in most cases. Phone carrier information is also one of the data types that can be included with a premium plan.
The ways that this new service can be used are many. Since cell and landline lookups are now offered, someone that has more than one number type to search can use this system each day. Sons or daughters of elderly parents that use cell phones as a form of contact could monitor the incoming and outgoing phone calls that are made. This could help to provide an extra level of security against phone scams and fraud that can happen to the elderly.
The new innovations and database access now available does come with a complete guarantee. A period of 30 days is offered to those that use the system to receive the full benefits included. Numbers that cannot be searched can be eligible for a new search or a refund can be applied for the unused service. This new way to search numbers online without the help of a private investigation company is one of the first offered online.
About Phone Detective Company
The Phone Detective Company offers immediate access online to a database of millions of phone records that are acquired from private and public sources. These records can be searched to provide public information that can be useful to someone that has only a phone number or first and last name to use as search criteria. The Phone Detective Company offers unlimited searches with its annual plan to help those with larger search volume needs to find number information quickly and for an affordable price. These services are guaranteed to produce a satisfactory match to all users.