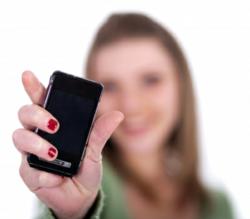 Over 300 million mobile subscribers are in the United States.
Detroit, MI (PRWEB) December 29, 2012
The CellPhoneRegistry.com company now has a reverse phone search tool online for unpublished cell numbers. These numbers are acquired from public and private sources and are now offered for retrieval online. This new search tool now offers access to millions of landline and cell numbers. This new tool can be accessed on this page of the company website.
Over 300 million mobile subscribers are in the United States. Many subscribers have more than one telephone that is used for communication purposes. While some numbers are included in caller identification databases, there are millions of number that remain unlisted.
The new tool online is designed to link adult searchers with national databases to collect and store telephone numbers of U.S. residents. These numbers are from a variety of sources and are updated constantly to ensure information accuracy. This search tool can be accessed from the secure section of the Cell Phone Registry database.
A preliminary search can be conducted for no cost to provide the starting point for any domestic phone number. If a match is detected, a user has the option to obtain a premium report. A new 365-day unlimited package is available as a cost effective solution for searching multiple numbers.
About Cell Phone Registry
The Cell Phone Registry company now offers its database of millions of phone records to the public through an online search system. The telephone numbers that are offered can be used to review, verify and research the identity information of the phone owner. The reports now available can include first name, last name, street address, former address and other data. The Cell Phone Registry now provides one of the largest directories online that can be used for private lookups. This non-consumer credit reporting information includes public records from all 50 states.