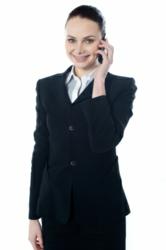 Adults now using the annual plan feature receive immediate access to the extended national databases online.
San Francisco, California (PRWEB) January 07, 2013
Finding out who is calling a cell phone number could reveal interesting data to adults. The CellPhoneRegistry.com company has launched its new reverse phone search annual plans to bring an added layer of security for mobile phone users. This new service now provides unlimited use of the national search database of over a half a billion phone numbers. This secure search feature can be used 365 days a year to uncover an owner of any U.S. based phone number.
Prank phone calls are only one way that telephones can be misused. Impersonation of another person, phone fraud and other crimes can be committed with a simple cell phone. The Caller ID network that provides many numbers can fall short on data that is displayed due in part to privacy laws.
One way that new annual plans are helping to combat this problem is with unlisted number searches that can be completed from the secure online area.
Adults now using the annual plan feature receive immediate access to the extended national databases online. These include both landline and cell numbers that could be unlisted. Instant reports can be printed online that detail this data from over 500 million records.
Elderly adults that use mobile phones to communicate with family members are at an increased risk of security according to telecom research. Millions of elderly adults are victims of phone fraud scams in the U.S. each year. Family members that monitor phone usage by the elderly could instantly research any incoming call to define its origin as well as its owner. The detailed reports now include various details about a caller.
The new information in the database can include first and last names, mailing address, former mailing address, age and phone carrier information. Adults that use this system can access this private data to print personal reports or use the information in ways that adhere to FCC legislation.
About Cell Phone Registry
The Cell Phone Registry company now provides one of the largest databases that can be found online for phone number searches. These searches now reveal important data about the owner of a phone number that originates in the U.S. A new secure data area online is helping more adults access the reports privately. The Cell Phone Registry company now provides annual search plans that give adults unlimited access to the half a billion phone records that are now stored online. This company constantly updates its national database for higher information accuracy.