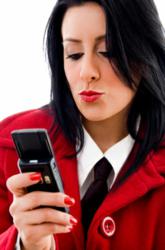 The new online databases that are now available can reveal more useful user information.
San Francisco, California (PRWEB) December 17, 2012
The CellPhoneRegistry.com has added 1.6 billion landline numbers to its total online records that are now searchable. These phone records include U.S. data and can be accessed entirely online by adults. The amount of information that can be retrieved from each reverse phone lookup search can vary based on the public data that is now available.
Accessible phone records from databases is not new technology although the amount of data that is now available is new. The caller identification systems that were used over the past 20 years were connected to regional telecommunications companies. These companies did not share all data that is attached to a landline phone number. The new online databases that are now available can reveal more useful user information.
The data that is now accessible through the CellPhoneRegistry.com company can include first and last name information. This information can be expanded to include current and former street address information, phone carrier information and other data like age of a phone owner. These reports can be printed for offline use and verification of existing data.
This new information can help to locate friends, family members or associates that have not stayed in touch or lost phone numbers. While social media websites are now popular, these websites do not provide phone number information or verification of this data. The recently updated database of billions of records could be one tool that someone can use to locate another person privately online.
The unlimited search feature that is now designed to go with the billions of updated numbers is one way that a frequent searcher can use this new database. A premium plan has been launched that allows unlimited searching for a one year period. Instead of searching an individual number, multiple cell or landline numbers can be accessed each day of the year.
About Cell Phone Registry
The Cell Phone Registry company offers one of the only publicly accessible databases online that includes a mixture of unlisted, cell and landline phone numbers. This alternative to Caller ID systems is helping more adult users to search ownership information of phone numbers online. This non-consumer reporting agency provides public data information that is acquired from multiple sources. The Cell Phone Registry information is routinely updated to allow searchers of U.S. numbers to receive the most accurate information that is currently available to display.