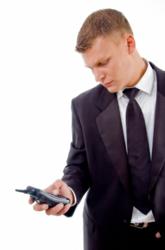 Reports are now printable for offline use when a subscriber makes use of the new annual plans.
Seattle, WA (PRWEB) January 27, 2013
Locating the approximate ownership information of a mobile number can be complicated. There are now hundreds of millions of users of cell phones and not all information is updated or accurate in standard Caller ID systems. The Cell Phone Registry has added a new search feature that pairs unpublished numbers with its database network. The reverse phone search system now includes over 200 million unpublished numbers that are instantly accessible online.
Standard phone records are used mainly by companies to send monthly service charge bills by mail. The growth of online bill payment has slowed the generation of many monthly bills through the U.S. postal system. Since information can be outdated quickly, some phone records can be missing data or have incomplete data as user information changes.
The new CellPhoneRegistry.com database updates its national records regularly with private and public sources of information. This dual method of information gathering is one way that this company is using to build one of the largest networks of published and unpublished phone records databases currently found online.
Aside from phone records lookups, information can be located using different search parameters. These include first and last names, state searches and other criteria that can be used to locate the identify of a person who owns a particular cell or landline phone.
A brand new annual searching plan was recently announced by this company. New updates to the plan include a new lower price for unlimited searches. This discounted search price is one of the best values in the telecommunications industry due to the 365-day term length. Reports are now printable for offline use when a subscriber makes use of the new annual plans.
About Cell Phone Registry
The Cell Phone Registry company opens up its database access to adults searching U.S. based phone records online. This database access is offered in free and premium search plans to provide the right amount of data for each user. This company links its database with national records to provide one of the largest resources online to find cell or landline phone records. The Cell Phone Registry reverse phone lookup system was one of the first to offer annual plans online. These annual plans were created to provide value to all users who search for identity information from U.S. based telephone records.