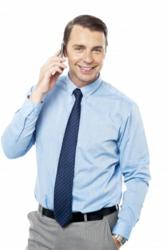 The one-time and unlimited searches now available are best used for personal use.
Pittsburgh, PA (PRWEB) February 19, 2013
Millions of phone users exist in North America. Telecommunications companies usually provide limited data to caller identification networks. The Phone Detective company is now offering unlimited search plans for adults to use when accessing the company database now holding millions of records. The unlimited reverse phone search plans provide 365 days of unlimited access to the company database. All searches are guaranteed to provide the data consumers request.
Phone records can sometimes be out of date due to change of address, change of name or relocation by adults to different states. Companies providing service for contract cell phones and landline phones do not always provide records that are updated.
The new database access available online seeks to provide an unlimited way that adults can use when researching and validating phone user information. Because the data displayed is received from more than one source, accuracy is achieved with the information that is retrieved through this system.
The information that is supplied from the company database for single or limited searches complies with all FCC legislation for personal data distribution. The Phone Detective company is not a consumer credit reporting agency.
The data that is displayed does not contain personally identifiable information like Social Security numbers or credit ratings. Each search completed through the system provides public records information.
Users that conduct searches for this new online system can find a range of useful data. The numbers included in the database can be linked to former address, current address and current phone company carrier information. This information is in addition to alternative data that could be included with each search report retrieved. The one-time and unlimited searches now available are best used for personal use.
About Phone Detective
The Phone Detective company is a leading phone records supplier that opens up its national database to the public. Millions of cell and landline telephone numbers are included in the company database. Two search tools are offered to adults requesting use of the system. The complete data available through each search is routinely updated as new data is acquired. The Phone Detective company data is applicable to all 50 U.S. states and includes usage guarantees for all adults searching the millions of records currently available.