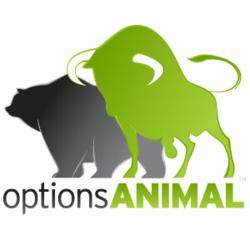 Lehi, UT (PRWEB) May 18, 2011
Live in the Markets is back! Join Guy Adami, CNBC contributor, along with Greg Jensen, Founder of OptionsANIMAL, as they breakdown the markets "Live".
This online class is designed for traders who want to partake in the thought process of both an equity trader and an options trader as they analyze fundamentals, dissect charts and then design strategies in real-time. All in an effort to show you how the proactive investor approaches the market.
Event Details:
When: Wednesday, May 18thy, 2011
Where: https://optionmonster.webex.com/optionmonster/onstage/g.php?t=a&d=925109086
Cost: Free
"Live In The Markets", is an amazing class, said Jensen. "it's a great opportunity to work alongside an amazing trader like Guy Adami.
To register for this event, please visit the following link.
https://optionmonster.webex.com/optionmonster/onstage/g.php?t=a&d=925109086
Greg Jensen is the founder and CEO at OptionsANIMAL, as well as an options investor, speaker, and author. His book, "Spread Trading - An Introduction to Trading Options in Nine Simple Steps," focuses on giving investors the tools and knowledge to put the odds of success in their favor. Jensen has trained thousands of people from all corners of the world to be successful in any market condition with his innovative and cutting edge education. He's a registered investment advisor and actively manages private investment accounts. Jensen earned his degree in business management, with an emphasis in finance, from Utah State University. He's written for a long list of investment publications, including: Forbes Inc., tradeMONSTER®, optionMONSTER®, OptionsXpress, Active Trader Magazine, Reuters, Wiley Trading, and other like publications.
OptionsANIMAL (http://www.optionsanimal.com) was founded with the simple goal of creating the most extensive options and spread trading education in a convenient, online format. The vision of OptionsANIMAL is to improve individual investors' quality of life by teaching them the proper skills needed to protect their money, well-being, and retirement. OptionsANIMAL currently offers 45 online classes on topics ranging from stock market basics to double diagonals and trade adjustments. OptionsANIMAL gives investors a complete education. They're taught proven strategies designed to help them become a successful trader in any market condition. In fact, OptionsANIMAL guarantees it. Perhaps the most vibrant part about OptionsANIMAL is the trading community comprised of thousands of students from all over the world built around the education. The unique thing about OptionsANIMAL instructors is every one of them actively and successfully trades in the stock market and have all graduated with OptionsANIMAL.
###