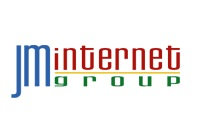 Google+ Local was originally called Google Places.
New York, NY (PRWEB) February 28, 2013
The JM Internet Group (web: jm-seo.org), a leader in providing SEO training for small businesses, is proud to announce their latest YouTube video, explaining the in's and out's of how to write a successful review on Google+ Local, which is Google's competitor to Yelp and the Yellow Pages. Businesses today live and die by their Internet reviews, especially on local review sites like Google+ Local (Google Places) and Yelp. But how does a business actually write a review on Google? Google doesn't exactly make this easy, and so this informative video guides users step-by-step through the process of writing a review.
"Google+ Local was originally called Google Places," explained Jason McDonald, Director of the JM Internet Group. "The system is incredibly important to small business and local SEO, yet many businesses do not know how to explain to their customers how to write a review on Google+ Local. This informative YouTube explains the process of writing a review."
To view this informative video on Google+ Local, go to -
http://www.jm-seo.org/serious-humor
Additional SEO Videos and Training Are Available
Getting to the top of Google is a key marketing objective for most businesses and marketers. That's what Search Engine Optimization, or "SEO," is all about. The company's online SEO training classes offer hands-on, step-by-step instructions on how to get to the top of Google for businesses and marketers. The company's keyword classes build upon SEO to make SEO work together, effectively, as Internet marketing strategies.
Classes begin April 9, 2013.
Top Ten: Top Ten Free Tools for SEO / Search Engine Optimization
Keywords: How to Generate Great Keywords for Great Google Rank
Page Tags - Quick Boost - Use Page Tags to Improve your Google Rank
Link Strategies: The Who, What, Where, When and How of Getting Good Links for SEO
News: News One Can Use - Using News as an SEO Opportunity -
Google Rank: Monitoring Google Rank, and Leveraging it for SEO and PPC
Website Structure: Creating the Best Topology for Google Rank
Metrics: Tools for Measuring Website SEO and Performance
AdWords: SEO for AdWords
Social Media: Social Media Marketing for Businesses and Marketers
About JM Internet Group
The JM Internet Group provides SEO, Social Media Marketing, and Google AdWords training and courses for busy marketers and businesspeople. Online search engine optimization training helps explain keywords, page tags, link building strategies and other techniques needed to climb to the top of search engine rankings for Google, Yahoo, and Bing. The teaching methodology is hands on, with live examples and discussions, taught from the convenience of each student's computer.
Contact:
JM Internet Group, Media Relations
Web. http://www.jm-seo.org/
Email. jm.internetgroup(at)gmail(dot)com
Tel. +1-510-713-2150