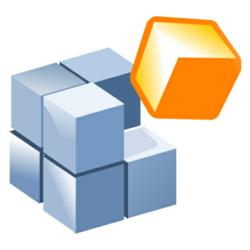 Web hosting service is an internet service which makes any website globally accessible on the World Wide Web.
Houston, Texas (PRWEB) August 21, 2012
ITX Design offers superior, reliable and affordable web hosting solutions to individuals and small businesses. Within a short time span the company has quickly grown to become the world-leader in performance web hosting. As one of the most established website hosting companies in the United States, ITX design offers quality and affordable web hosting solutions worldwide. ITXDesign.com now provides inexpensive web hosting solutions, including a free domain with the purchase of a Web hosting package. Their services include Linux web hosting packages, image hosting, PHP and MySQL hosting and e-commerce web hosting. Their basic web hosting plan starts at only $4.95.
Spokesperson of ITX Design stated in the media that, "Our company understands the value of time and we make our continual efforts to keep our customers away from any hassle. To provide our customers with unerring services, our company has established a solid, secure network infrastructure which is comprised of a pooled server environment, which gives virtually any server on our network the ability to access Web site files when a request occurs. This means that the first machine available will be the one to serve a customer's web pages, giving our customer sites faster loading times and fewer service interruptions than traditional hosting infrastructures. "
Web hosting service is an internet service which makes any website globally accessible on the World Wide Web. To draw global traffic to a website and market a company on an international platform, web hosting services are the foremost need which connects multiple networks among each other and educes a global marketing podium. Itxdesign.com is a company which propositions such helpful solutions at an incredibly low cost. The company also takes every client's review on ITX Design seriously in order to make the appropriate changes to their procedures to meet customer demands and expectations.
All hosting accounts with ITX Design are supported by a comprehensive control panel through which one can fully control and manage his/her site. ITX Design is a privately owned Corporation that specializes in website hosting and 24×7 technical support. With ten years of exposure to the market, itxdesign.com has developed procedures which provide clients the convenience to host their website without any difficulty. To know more about their services visit http://www.itxdesign.com.