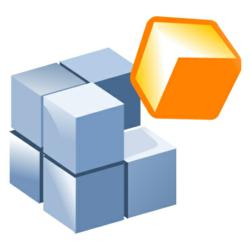 Web hosting is a kind of internet hosting service which allows individuals or organizations to make their websites accessible on World Wide Web
Houston, Texas (PRWEB) October 20, 2012
ITX Design now offers free control panel (Cpanel) along with their dedicated web hosting plans to the clients. They specialize in expandable hosting that is capable of meeting the hosting requirements of small websites or even large scale corporate networks with server clusters. Their initial focus was on web design and ecommerce development which later led to an expansion into application hosting and SAAS-software as a service. Their rates of all web hosting packages offered at http://www.itxdesign.com are most competitive in the market while their quality is superior in comparison to other leading service providers.
Spokesperson of http://www.itxdesign.com, Paul Schoolfield stated, "We feel great to announce that now all our offered flexible web hosting packages will be backed by free control panel. Now clients will not have to pay even a cent to install a Cpanel. Buyers now can avail free CPanel preloaded software in our hosting packages. Also we have expanded our technical support team to provide prompt technical support service to our valued customers. Also under our dedicate server offers, our technicians monitor your servers 24/7/365 for uptime, and we also monitor your system's health. By monitoring the server's health we're able to identify increases in load or problematic areas before they create downtime."
Web hosting is a kind of internet hosting service which allows individuals or organizations to make their websites accessible on World Wide Web. The positive reviews on ITX Design are evident that they provide their customers with extensive technical support and they always strive to help their customers and solve almost any major technical issue in less than 15 minutes. ITX Design is the most reliable and efficient web hosting and domain registration provider in the US. They provide dedicated servers, shared web hosting and domain registration for small businesses including Server Hosting, WordPress Hosting, Reseller Hosting and much more. Their expert staffs review servers at ITX Design and supports them 24/7 efficiently.
ITX Design was established in the year 2001 by a group of software professionals. The main motive of this organization is to provide web hosting and other associated services at highly competitive and attractive rates. Over the past decade, since its inception this organization has won many prestigious awards thus establishing it as a leader in this industry. Many online review companies have conducted extensive reviews on ITX Design and have termed the organization as one of the best and the most trusted service providers of this industry, the organization has also been successful in maintaining an impeccable track record of 99.99% uptime average. To learn more visit http://itxdesign.com/