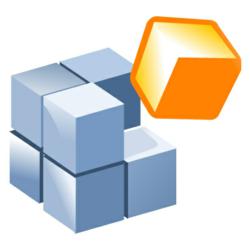 A VPS solution provides better performance, security and power.
Houston Texas (PRWEB) September 04, 2012
ITX Design offers highly-customized, dedicated VPS hosting plans for small businesses that do not have large budget for hosting their company website, data, and email. At ITX Design, they have experienced professional system administrators and support engineers who are well-versed in managing Linux VPS servers running Apache Web Server. Their hosting consultants provide the clients with a recommended Linux, Apache, MySQL & PHP (LAMP) server designed to meet the use and performance demands of websites and applications.
Spokesperson of ITX Design technically explained, "Businesses which who have owned their shared hosting accounts end up with their primary IP address blacklisted by Spamcop, Barracuda, Spamhaus, or another RBL. This is because when you use regular web hosting accounts, the server may have multiple IP addresses, however most websites on the server will share the main IP. This IP is shared for website access and all email that is sent through the server lists the shared IP Address in the email message header. This is one of the primary drawbacks. Let's assume there are 500 websites on the server that your website is on. Out of those 500 most of the sites are owned by ethical and responsibly people. However, one of the sites on the server is sending spam to try and build their business. Unfortunately the IP address that is listed in their email is the same IP that your website uses to send email. This immediately reduces the likelihood of your email being delivered when you send it by up to 20-50%."
The VPS plans offered by http://www.ITXDesign.com are full-featured cloud hosting solutions and they are ideal bridge between their shared hosting and dedicated server plans. A VPS solution provides better performance, security and power. The VPS clients receive dedicated resources and their own IP. With a shared hosting plan one can purchase a dedicated IP, however the shared IP is still used for sending email. A VPS client's dedicated IP is truly dedicated and it's used for every website as well as for outbound emails. Recent reviews on ITX Design portal prove that all IP addresses allotted under ITX Design's VPS plans never get blacklisted by an RBL. This is a huge benefit and the increase in any organization's email reputation is definitely worth the additional $20-$30/month.
ITX Design was established in the year 2001 by a group of software professionals. The main motive of this organization is to provide web hosting and other associated services at highly competitive and attractive rates. Over the past decade, since its inception this organization has won many prestigious awards thus establishing it as a leader in this industry. Many online review companies have conducted extensive reviews on ITX Design and have termed the organization as one of the best and the most trusted service providers of this industry, the organization has also been successful in maintaining an impeccable track record of 99.99% uptime average. To learn more visit http://itxdesign.com/