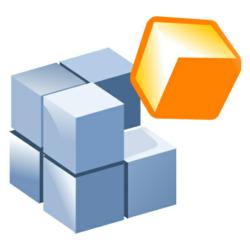 Prior to WordPress and other CMS tools people had to code their websites if they wanted to add a page or make changes.
Houston, Texas (PRWEB) September 14, 2012
ITX Design offers the most advanced web hosting plans with WordPress supporting feature starting at an unbelievable price of $4.95. Their web hosting plan has features like unlimited disk space, unlimited bandwidth, unlimited E-mail accounts and many other upgraded features. They offer variety of web hosting plans with varying price range based on the features of the package. The inclusion of CMS software like WordPress has given the company a big surge in their reputation. The website http://www.itxdesign.com has established a strategic position within the web hosting market in order to provide their clients with the ultimate hosting solution. They specialize in expandable hosting that is capable of meeting the hosting requirements of small websites or even large scale corporate networks with server clusters.
Spokesperson of ITX Design, Paul Schoolfield said, "We have seen the customer's requests where they request about a specialized tool which can help them to build their dynamic web pages in quick time. As our top priority is customer satisfaction, our technical team has dug deep and have developed our web hosting packages in such a way that can support and configure CMS software. Currently, all our hosting packages include WordPress software which can help our clients to build their attractive websites without learning any technicalities of web designing. With this latest jump in the technology I am sure our company would gain in terms of credibility and performance."
Web hosting is a kind of internet hosting service which allows individuals or organizations to make their websites accessible on World Wide Web. The positive reviews on ITX Design are evident that they provide their customers with extensive technical support and they always strive to help their customers and solve almost any major technical issue in less than 15 minutes. The recent added feature of http://www.itxdesign.com, WordPress is a CMS or Content Management System which allows one to create a website by simply filling out a series of forms. Prior to WordPress and other CMS tools people had to code their websites if they wanted to add a page or make changes. Then it would require to update the menu structure and that might have included updating hundreds of web pages so they all link correctly. However, WordPress automatically tracks all changes and it even creates or updates the website's menus. This saves a lot of money as it does not require any professional expertise.
Over the last 10 years ITX Design has been a leading web hosting and domain registration provider. They also provide dedicated servers, shared web hosting, and domain registration for small businesses including server hosting, WordPress hosting, reseller hosting, dedicated servers and many more solutions for individuals, families, organizations and businesses. All of their customers enjoy their 24/7 support via helpdesk, 99.9% Uptime Guarantee and a 30-Day money back guarantee. For more details visit https://www.itxdesign.com