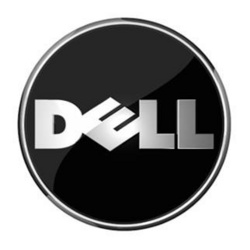 We've heard loud and clear that customers are looking for confirmation from industry experts, and from each other when buying laptops and desktops and associated products
ROUND ROCK, Texas (PRWEB) June 3, 2008
To address this growing trend, Dell is launching a new Awards and Reviews web site where customers can browse through Dell's latest product awards as well as reviews from industry experts, recent customers and Dell employees.
"We've heard loud and clear that customers are looking for confirmation from industry experts, and from each other when buying laptops and desktops and associated products," said Andy Lark, vice president of Dell's Global Communities, Conversations, and Communications. "With the new Awards and Reviews hub, Dell is making it easier for our customers to find a lot of relevant information all in one place."
Of the approximately 700 customers polled, more than two-thirds said reviews in technology publications are influential and more than half are influenced by product awards when making a buying decision. Moreover, more than half were influenced by reviews written by other customers. Furthermore, customers say they like submitting reviews to give back and share their thoughts with others.
The new site highlights the esteemed product awards Dell regularly wins throughout the year and will be updated as new products are recognized by industry press, reviewed by customers and employees. Last year Dell scored a record-breaking number of product awards with popular products like the XPS M1330. The XPS M1330 won approximately 30 awards in less than a year.
Features of the Dell Awards and Reviews Site include:
Highlights of the hottest Dell product awards spanning laptops, desktops, servers and storage, displays and printers Ratings and reviews from customers Reviews from Dell employees Product photos Content Sharing: subscribe on RSS/SMS, email to a friend, or download digital media content About Dell
Dell Inc. (NASDAQ: DELL) listens to customers and delivers innovative technology and services they trust and value. Uniquely enabled by its direct business model, Dell is a leading global systems and services company and No. 34 on the Fortune 500. For more information, visit http://www.dell.com, or to communicate directly with Dell via a variety of online channels, go to http://www.dell.com/conversations. To get Dell news direct, visit http://www.dell.com/RSS.