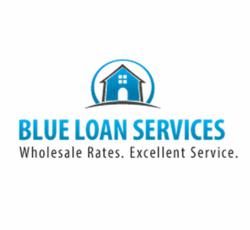 San Diego, CA (PRWEB) May 21, 2013
Recent reviews of the California home loan mortgage lender, Blue Loan Services, praise the online application and documentation system that the company has in place in order to handle their clients' loan application process in the fastest and most convenient way possible. Brandon Blue, Senior Loan Officer of the company, as well as the rest of the mortgage professionals working with Blue Loan Services, are proud to be able to offer this service as well as some of the lowest mortgage rates in California and the most excellent customer care possible.
One of these reviews, from a Menlo Park resident, says, "I've refinanced twice with Brandon; both times he and his team provided exceptional service. His rates are consistently the best among many, extensive, and repeated comparisons. His online facility for providing documentation is both convenient and efficient. His team smoothly handles complications such as subordination. I highly recommend Brandon."
Another recent Blue Loan Services review from a Redwood City homeowner says, "Everyone I dealt with at Brandon Blue was extremely professional, responsive and courteous. I was refinancing my primary loan, but had a 2nd, so a subordination was needed from that 2nd mortgage company. There was some doubt early on whether that subordination would happen in time, but Shari at Brandon Blue was calling my 2nd mortgage company on a nearly daily basis to push them to get it done! She was key to my refinance completing on time. The process Brandon Blue has in place for communicating with their customers is very robust. I've probably refinanced 10 times in my life, and I've never had anywhere near this level of communication and willingness to help from any other company. I would highly recommend Brandon Blue for anyone with mortgage needs!"
This shows that, even though most dealings are handled online, there is still a very real personal attention to detail for each client's loan situation. This review, from a client that recently closed a refinance loan with Blue Loan Services, says, "I never met Brandon in person since our dealings were all done via the internet. None the less, working with Brandon was a good experience and he communicated well by phone and emails. (My refi loan closed in late January 2012.) He guided me through the process professionally, showed good judgment with his advice on when I should lock my loan rate, and generally kept me updated on an on-going basis with the status of my application once submitted. I would use his services again if the need arose and recommend him highly to anyone looking for a loan. Similarly, the team he worked with, brokers and lender, seemed efficient and professional."
These are just a few of the reviews that clearly show why the company has earned its place as one of the top California lenders. Those who would like to learn more about Blue Loan Services and get a Free Fast Rate Quote can click here or call 1-888-929-BLUE (2583) to speak to one of Blue Loan Services' experienced mortgage professionals.
CA Dept of Real Estate -- Licensed Broker #01094374 NMLS #938365