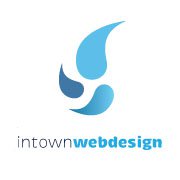 Using it for quick and safe traveling in a pack works absolutely great for me.
Atlanta, GA (PRWEB) January 18, 2012
Intown Web Design (http://intownwebdesign.com) is proud announce their review of the Crumpler MacBook Air 13" Fug. Intown Web Design needed a solution like Crumpler as they have purchased new hardware, they have needed ways to protect it. Intown Web Design tested and reviewed the Crumpler Fug which points out several reasons why they like it.
The reviewers of the Crumpler Fug were happy with the Fug. To paraphrase the review, it said the Fug fits the MacBook Air tightly, calling it a "Snuggly" fit for the MacBook Air. The case is soft with lightweight which is better for those who want to pack it and take it with them.
Reviewer Steven Johnson, said, "I like using the Fug because it's thin and fits in my backpack. If it were any bigger it would take up too much space. It does protect well against small bumps and from material that would scratch the laptop. It's not rugged case protection, but that's not its purpose. Using it for quick and safe traveling in a pack works absolutely great for me."
Uses for the Crumpler Fug are when it is packed into a luggage or backpack while traveling. This also works well when taking the laptop to the office or to a meeting. It is small enough to fit inside of a briefcase or laptop.
The review points out that the Fug is thin. This works to an advantage for those that are simply trying to fit the MacBook Air into a small space for traveling.
About Intown Web Design (http://www.intownwebdesign.com) -- Located in Atlanta, GA, they are a web design and development firm with a focus on creating functional websites for business. Clients range from startups to corporations traded on the NYSE. Founded in 2007, with a specialty in open source technologies including PHP, Joomla and WordPress. They have continued to expand their expertise into improving site performance, usability and search engine rankings.
# # #