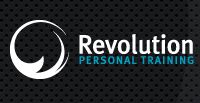 Our Group Personal Training is a great way for you to get involved at a lower cost with an effective and fun workout.
South Melbourne, Victoria (PRWEB) August 06, 2012
The team at Revolution Personal Training Studio in Melbourne announced today that they will offer a free fitness bootcamp for local residents who are looking to get fit in and have fun.
"We specialize in group personal training and we've decided to offer a free bootcamp every Saturday starting next week," said Luke Scott, managing director for Revolution Personal Training. "The best thing about it is that any money donated will go toward a different charity each month."
Scott explained that the company provides studio personal training in a boutique setting within its South Melbourne personal training studio as well as group personal training and corporate fitness programs.
"Our Group Personal Training is a great way for you to get involved at a lower cost with an effective and fun workout," Scott stressed.
The managing director explained that what makes the free fitness bootcamp so different from all of the other bootcamps, gyms and fitness places in Australia is that its training center where the free bootcamp will be held is not a gym at all.
"Therefore we are set up perfectly for personal training and small group personal training sessions," Scott stressed. "Our studio is only attended by people working with a personal trainer at all times."
"This free bootcamp will benefit everyone who participates in it, and the groups are always small with a maximum of 10 participants being allowed at a time," said Scott. "This ensures you never get lost in a crowd and will always be working hard. There is a great social atmosphere about each session with everyone pushing each other along to help them achieve their best. You will need to book yourself into the session however to ensure numbers are kept to a maximum of 10."
For more information about Revolution Personal Training, please visit: http://www.revolutionpersonaltraining.com.au/services/group-personal-training and http://www.revolutionpersonaltraining.com.au/services/mobile-personal-training
About Revolution Personal Training
Revolution Personal Training is an elite team of mobile personal training and studio personal training based fitness professionals operating across all of Melbourne.
They believe that exercise will enhance your life. Whether it be through increased performance, weight loss, increased flexibility, better fitness, more self-confidence or just to feel fantastic, Revolution Personal Training is committed to helping.
The company has access to a fully equipped personal training studio in South Melbourne as well as working on the road, out and about across Melbourne. The personal training studio is perfectly located close to the South Melbourne market, between York Street, Clarendon Street, City Road and Kings Way in the heart of South Melbourne. The address is 17A Market Street in South Melbourne.
###