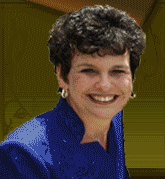 ...it is important for pastors to 'Recognize that your people desperately need the precious Holy Spirit...'
Jacksonville, FL (PRWEB) April 30, 2012
Readers are encouraged to understand that Pentecost is more than a spectacular and supernatural event on the calendar. "Pentecost was as necessary to the Church and to the world as Christmas Day.
If man needed to know God manifest in the flesh, the High Priest of Humanity, he no less needed the presence of Him who dwells in the body of the Church, and in the heart of the Christian, to illuminate, to purify, to enliven, to strengthen, and to comfort; to lead into all truth in thought and word and deed." William Robinson Clark
Teaching congregation members about Holy Spirit can be a difficult topic to breach for many pastors. Patricia Holland offers pastors the ultimate teaching tool and Christians the ultimate learning tool through her new book, Pentecost Lost—Don't Believe It! A Call to Know Holy Spirit. She reminds pastors "Pentecost must be taught to be sought. Pentecost must be believed to be seized."
Patricia says it is important for pastors to "Recognize that your people desperately need precious Holy Spirit" and "be committed in helping them receive all God has for them, so they can be what God has called them to be." She offers some important advice on how to do this:

Ask God to fill believers, so that they can live Spirit-filled lives.
Introduce your congregation to Holy Spirit. He is not weird and Spirit-filled people won't be either.
Teach people how to receive and understand they can receive Holy Spirit right now.
Create a worship atmosphere that welcomes Holy Spirit and allows believers to experience His presence.
A believer must yield to Holy Spirit.
Invite and expect believers to receive Holy Spirit.
Don't feel that you have to make something happen. Trust God.
Don't confuse the spectacular with the supernatural.
Pentecost Lost not only helps pastors to teach their congregations about Holy Spirit, it helps people learn how to live victorious, Spirit-filled lives. Patricia's advice will irrevocably change its readers' perspectives on Holy Spirit and, subsequently, their lives.
Patricia Holland
Patricia Holland is a minister in the Peninsula Florida District of the Assemblies of God. She is an anointed speaker with a deep love for the Word of God and a passion to make it come alive to her audience. She is a gifted speaker with the ability to captivate her audience while making scripture simple to understand.
For more information and for media inquiries please visit http://www.patriciaholland.org/
Follow Patricia Holland on Twitter at @RevPatHolland.
Visit Patricia Holland Facebook page at https://www.facebook.com/RevPatHolland.
Read Patricia Holland's blog at http://www.patriciaholland.org/blog.
Press Release submitted by M3 New Media, Tulsa, Oklahoma's Online Social Media & Digital PR Firm.