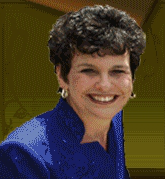 Jacksonville, FL (PRWEB) May 22, 2012
She preaches that "Pentecost ignored is Pentecost Lost." Pentecost Lost saves its readers from such a fate, helping teach pastors how to teach about Pentecost and Holy Spirit, as well as reminding them about the importance of the duty of teaching their congregation how to live Spirit-filled lives. Through her message and carefully selected Scripture passages, readers learn how to live victorious lives through Holy Spirit, the way that Jesus intended them to when he left them with Holy Spirit.
She has been involved in children's ministry for over thirty years and has traveled extensively throughout the United States training teachers to "Make the Bible Come Alive" in their classes. In 1991, she and her husband, Wayne, established "Let Us Teach Kids" to bring effective resources and inspiration and encouragement to Children's Ministry Leaders around the world.
Today, Patricia Holland continues to challenge boundaries and help her congregation memories to experience an unprecedented level of fulfillment in their Christianity. Pentecost Lost breaks down the barriers of tradition that prevent Christians from living the victorious, Spirit-filled lives that they deserve, helping them to experience the relationship with Holy Spirit that Christ intended for them to have.
Patricia Holland
Patricia Holland is a minister in the Peninsula Florida District of the Assemblies of God. She is an anointed speaker with a deep love for the Word of God and a passion to make it come alive to her audience. She is a gifted speaker with the ability to captivate audience while making scripture simple to understand. She has a strong emphasis on altar ministry and praying for people's needs as Holy Spirit directs.
For more information, please visit http://www.patriciaholland.org/ .
Follow Patricia Holland on Twitter at @RevPatHolland.
Visit Patricia Holland Facebook page at https://www.facebook.com/RevPatHolland.
Read Patricia Holland's blog at http://www.patriciaholland.org/blog.
For media inquiries, please contact:
Patricia Holland
pat(at)patriciaholland(dot)org
904.287.2869
Press Release submitted by M3 New Media, Tulsa, Oklahoma's Online Social Media & Digital PR Firm.