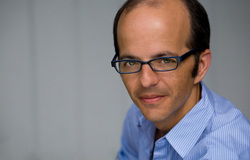 I recently saw a picture caption on the page of an adult of Facebook that read 'In order to use this picture, you must have my explicit written permission,'
Lock Haven, PA (PRWEB) August 27, 2009
For most college students, the concept of privacy has yet to catch up with the reality of privacy - or lack thereof - on social networking sites. Most students don't understand the impact of compromising photos, comments, and messages on social networking sites. Additionally, most haven't been given any guidelines to help them determine what type of information is safe or appropriate to share online. According to Dr. Rey Junco, author, researcher and associate professor at Lock Haven University, these trends mandate that educators take a more active role in educating students on online privacy and social networking best practices. This fall, Dr. Junco will help college academic advisors develop a greater understanding of online privacy, and illustrate ways to effectively share online privacy information with students.
"Social networking sites are a significant part of college students' lives, yet very few have a realistic view of the level of privacy they can expect when engaging in online activities," said Dr. Junco. "Most of them have a false sense of security, which makes them vulnerable online. Additionally, their lack of regard could very likely impact future success as employers are increasingly diligent in evaluating candidates' social networking profiles when making hiring decisions. Due to the widespread use of social media among college students, we can no longer confidently say that we are preparing them for success if we don't help them develop mature guidelines for using social networking sites."
In recent months, Dr. Junco has traveled extensively giving lectures to higher education professionals about the importance of developing and implementing social media guidelines for students. Last month, at the14th Annual Institute for Computer Policy and Law at Cornell University, Dr. Junco spoke on a panel on the topic of "In Loco Parentis in Cyberspace" and the implications of the lack of online privacy protocols and social networking best practices among college students. Based on feedback from educators in attendance, research and conversations with college students, Dr. Junco was compelled to develop a more proactive stance on higher education professionals' role in helping to educate students on responsible uses of social media.
On October 29, Dr. Rey Junco will address online privacy with academic advisors at "Innovative Advising in Challenging Times" at the Eighth Annual Professional Development Conference on Academic Advising. Dr. Junco will discuss different concepts of privacy, including contractual privacy, legal privacy and perceived privacy, and what types of personal information can be safely shared online. One of the primary goals of the presentation is to help higher education professionals better understand how privacy online differs from privacy offline, in order to effectively educate and advise students on what rights they have online, and what rights they give away when they engage in certain online activities.
While a large number of teenagers and young adults have difficulty grasping the concept of online privacy, many adults also struggle with the concept. In addition to educating students on online privacy standards and protocols, Dr. Junco also urges more higher education professionals to take a greater interest in social media in order to learn about online privacy settings, online information uses, and trends in information sharing among college students. If higher education professionals take the initiative to immerse themselves in social media, they will be better prepared to demonstrate best practices and lead students by example.
"I recently saw a picture caption on the page of an adult of Facebook that read 'In order to use this picture, you must have my explicit written permission,'" said Dr. Junco. "It's extremely important that we as adults take the lead, and develop a more comprehensive understanding of online privacy. If adults haven't grasped that images posted online can be manipulated and rebroadcast by anyone who views them, then we can't expect them to educate their children or students."
For more information on Dr. Junco's and his research, visit http://www.reyjunco.com or email him at media@reyjunco.com. Dr. Junco is available for interviews with local and national media, and can provide tip sheets for developing stories on college students and the Internet, online privacy and social networking best practices.
About Dr. Rey Junco:
Dr. Rey Junco is an Associate Professor in the Academic Development and Counseling Department and Director of Disability Services at Lock Haven University in Lock Haven, Pennsylvania. As a researcher, he studies social media and their impact on students' academic performance, behavior and development. Dr. Junco received his B.S. in psychology from the University of Florida and his M.S. in clinical psychology and D. Ed in counselor education from Pennsylvania State University. Dr. Junco is the author of "Connecting to the Net Generation" and the lead editor of "Using Emerging Technologies to Enhance Student Engagement". He has contributed to "Your College Experience: Strategies for Success" and "Meeting Challenges and Building Support: Creating a Climate for First-Year Student Success".
###