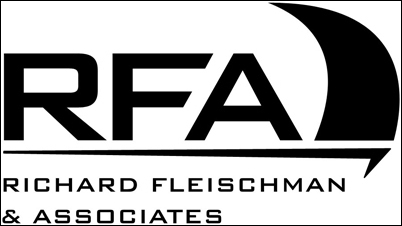 Don brings to RFA proven strategic sales leadership and a strong, extensive knowledge of the financial securities industry
New York, NY (PRWEB) April 25, 2007
Richard Fleischman & Associates (RFA), the leader in IT solutions for the hedge fund community, today announced that Donald Previti has joined the company as Director of Business Development.
Mr. Previti brings more than 25-years experience in the financial industry to RFA, as well as an extensive background in banking, market data and trading desk technologies. In his new role at RFA, Mr. Previti will be responsible for developing key channel partnerships and leading the company's sales and marketing efforts.
Most recently, Mr. Previti served as the Director of Business Development at CS Technology where he was responsible for technology infrastructure design and establishing strong ties to the real estate community. Earlier in his career, he held management positions at Donaldson, Lufkin & Jenrette, Credit Suisse First Boston and Reuters America.
Throughout his career, Mr. Previti has played a key role in the success of his organizations. Previously, he held senior sales executive positions at two successful startup companies - Horizonwimba.com (a global online learning company) and Wide Learning (a startup company funded by JP Morgan and GE Capital).
He is currently a member of Corenet NY Chapter and CIBS (Commercial Industrial Broker Society).
"Don brings to RFA proven strategic sales leadership and a strong, extensive knowledge of the financial securities industry," says Richard Fleischman, President at RFA. "His financial expertise will play an important role in the growth of RFA's business and we are pleased to have him onboard to fill this important role."
About RFA
Established in 1990 and headquartered in New York City, Richard Fleischman & Associates currently serves more than 400 hedge funds globally, offering both on-site and remote services year-round and around the clock. As a full-service financial services solution provider, RFA provides the latest in technology products and fast, expert service by its team of more than 110 expert IT consultants. RFA maintains a world-class data center in Purchase, NY, providing fully equipped office and trading desk space, disaster recovery and business continuity services.
For more information, please visit our web site: http://www.rfa.com or call 212.867.4600.
# # #