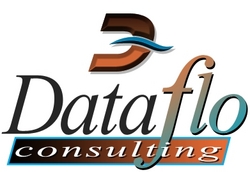 mthree is a breakthrough in price performance. Both Dataflo and Motorola have done an outstanding job at integrating both technologies.
Omaha, NE (PRWEB) July 26, 2010
RFID technology leader, Dataflo Consulting of Omaha, NE, is proud to announce a new partnership with Eagle Technology, Inc., a leading developer of computerized maintenance management systems. The companies have integrated their respective software applications and are now offering the result as a powerful solution for the health care industry.
Dataflo is the creator of the mthree application which leverages next-generation RFID technology to track mobile assets in real-time. Hospitals and clinics can track items such as IV pumps, heart monitors, and other mobile assets. mthree can also be utilized to track patients including newborns, those with Alzheimer's Disease or psychiatric disorders. Eagle Technology originated the ProTeus maintenance management solution, providing facilities with information on upcoming maintenance needed on equipment, maintenance history, most commonly used parts needed for service and repair, and more. The new partnership of these technologies integrates the mthree application into the ProTeus application.
"The partnership offers health care organizations an all-inclusive solution for monitoring critical information, from tracking valuable assets to maintaining buildings and equipment," said Harshad Shah, President of Eagle Technology.
"Many health care organizations have multiple locations including hospitals, clinics, outpatient and assisted living facilities that need to be managed corporately. mthree utilizes a cloud computing platform, which means the application is accessible through a web browser and is highly scalable," said Mark Ancona, President of Dataflo.
The new application has both a web-based platform and a licensed software version. The combined offering is available as a monthly subscription. A positive ROI for healthcare organizations can be realized in a mere matter of months. For more information, please contact saas(at)mydataflo(dot)com or visit http://www.mydataflo.com/mthree.
About Dataflo Consulting
Dataflo Consulting was founded in 1984 and is a leading developer of bar code and RFID based solutions. In addition to mthree, Dataflo provides other products and services to the medical industry including its MediParse solution for accurate medication dispensing. Dataflo also has divisions serving manufacturing, distribution and supply chain verticals. For more information on Dataflo, visit http://www.mydataflo.com.
About Eagle Technology, Inc.
Founded in 1986 by Harshad Shah, Eagle Technology, Inc. is a leading developer of computerized maintenance management systems (CMMS) and enterprise asset management (EAM). ProTeus provides integration and maintenance management for intelligent buildings and facilities operations. Over 5,000 maintenance professionals rely on ProTeus for its simplicity, reliability, scalability, and multi-lingual capability. For more information on Eagle, visit http://www.eaglecmms.com.
Contact:
Mark Ancona
Dataflo Consulting
800.826.2859
saas(at)mydataflo(dot)com
Harshad Shah
Eagle Technology, Inc.
262.241.3845
harshads(at)eaglecmms(dot)com
###