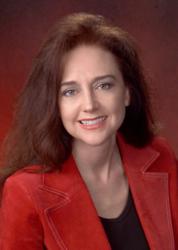 Des Moines, Iowa (PRWEB) June 12, 2013
ISACA, a global association of more than 100,000 IT governance, assurance, risk and security professionals in 180 countries, has named Des Moines data privacy expert Rebecca Herold to its new Privacy Task Force. The task force will develop ISACA's strategy for providing guidance on the key privacy issues facing enterprises worldwide in the wake of challenges such as big data and emerging regulatory requirements.
Herold is a highly respected consultant in the privacy field, having built her career over nearly two decades. She founded two successful businesses, The Privacy Professor and Compliance Helper, to assist businesses with information security and privacy law and regulatory requirements.
Herold travels the country, giving onsite privacy classes, creating podcasts, working with state government, conducting webinars, crafting public policy, helping covered entities and business associates with HIPAA/HITECH compliance and talking with the media any chance she gets hoping to spread the word about the importance of protecting our privacy. Just last week, Herold was quoted by the Los Angeles Times in an article exploring accusations of spying levied against the National Security Administration (NSA).
"The recent NSA revelations shine a spotlight on our country's need for policies to establish accountability and transparency with regard to how our personal information is used, and to govern the protection of and respect for privacy," said Herold. "Yet it's not a problem only our country faces. My participating in this international privacy task force, as a representative of the U.S., is a significant honor for me. It's another demonstration to the world that folks from Iowa can work not only locally, but globally, to make the world a better place."
Along with Herold, ISACA's Privacy Task Force includes:

Yves Le Roux, CISM, CISSP, CA Technologies, France (Chair)
Abhishek Agarwal, CRISC, CIPP, Kraft, USA
Roberto Hernandez Rojas, CISA, CISM, CGEIT, CRISC, PMP, Dyasys, Mexico
Ronald Koorn, CISA, KPMG IT Advisory, The Netherlands
John O'Driscoll, CISA, CISM, CIA, ANZ Banking Group, Australia
Betsy Paneque, CRISC, CIPP, USA
Johan Vandendriessche, Advocatenkantoor Johan Vandendriessche BVBA, Belgium
Rajan Vaswani, CISA, CISM, CGEIT, CISSP, MBCI, IBM, India
ISACA's Privacy Task Force will identify and prioritize the needs of members and privacy professionals related to the protection of personally identifiable information and compliance to privacy regulations.
"Information is currency, and enterprises are under growing pressure to collect and share more data," said Greg Grocholski, CISA, international president of ISACA. "ISACA recognizes that companies are in critical need of guidance on how to strike a balance between protecting data and deriving value from it, and our Privacy Task Force and Knowledge Board are committed to developing guidance on this important issue."
Established nearly 45 years ago, ISACA is dedicated to helping enterprises ensure trust in, and value from, their information systems. It developed the COBIT framework for the governance and management of enterprise information and technology, and it offers four internationally recognized certifications: Certified Information Systems Auditor (CISA), Certified Information Security Manager (CISM), Certified in the Governance of Enterprise IT (CGEIT) and Certified in Risk and Information Systems Control (CRISC).
About Rebecca Herold
Rebecca Herold (http://www.compliancehelper.com and http://www.privacyguidance.com) is an Iowa-based information privacy, security and compliance expert who has provided services, tools and products to organizations in a wide range of industries throughout the world for over two decades. Rebecca is widely recognized and respected and has been named one of the "Best Privacy Advisers in the World" multiple times in recent years by Computerworld magazine, most recently ranking #3 in the world in the last rankings provided. Rebecca has been leading the U.S. government's National Institute of Standards and Technology (NIST) Cyber Security Smart Grid Consumer Collaborative Privacy Subgroup since June, 2009. Additionally, in 2012 Rebecca was named a Privacy by Design Ambassador by Ann Cavoukian, Privacy Commissioner of Ontario, Canada. For more information, visit privacyprofessor.com or compliancehelper.com.
About ISACA
With more than 100,000 constituents in 180 countries, ISACA® (http://www.isaca.org) is a global association providing knowledge, certifications, community, advocacy and education on information systems (IS) assurance and security, enterprise governance and management of IT, and IT-related risk and compliance. Founded in 1969, the nonprofit, independent ISACA hosts international conferences, publishes the ISACA® Journal, and develops international IS auditing and control standards, which help its constituents ensure trust in, and value from, information systems. It also advances and attests IT skills and knowledge through the globally respected Certified Information Systems Auditor® (CISA®), Certified Information Security Manager® (CISM®), Certified in the Governance of Enterprise IT® (CGEIT®) and Certified in Risk and Information Systems Control™ (CRISC™) designations.
ISACA continually updates and expands the practical guidance and product family based on the COBIT® framework. COBIT helps IT professionals and enterprise leaders fulfill their IT governance and management responsibilities, particularly in the areas of assurance, security, risk and control, and deliver value to the business.