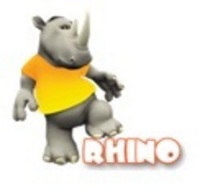 Rhino is really charging ahead in the car hire market at the moment and we have the sales to show for it.
(PRWEB) March 23, 2010
Confidence is returning in both business and leisure travel with Rhino car hire bookings up. Rhino has firmly placed itself in the top ten car rental websites. This is thanks to consistently low prices and great service coupled with special benefits like unlimited mileage with every vehicle.
Advance bookings are made over the internet and can cost as little as 15 Euros daily for economy vehicles which have air conditioning, comprehensive insurance and breakdown cover. Many customers return after one good experience to book all their holidays through Rhino's easy-to-use and secure booking engine.
Marketing Manager Phil Partridge stands by his decision to implement an aggressive marketing strategy over the last six months and is pleased to see it paying dividends.
He said: "Rhino is really charging ahead in the car hire market at the moment and we have the sales to show for it.
"The figures are looking good as Quarter 1 of 2010 is up by 15% on Quarter 4 of 2009. This has exceeded our initial prediction of 10%, which in itself would have been very good going indeed.
"Our customers have also realised that they need to book in advance to get our best rates on our full range of vehicles. Advance bookings for summer 2010 car hire are up 25% on what they were at this time last year.
He added: "With this rush to secure our low cost vehicles I would strongly advise tourists and business travellers who want the best prices on a full range of vehicles to book early. This will avoid the disappointment as experienced by thousands last year."
Last year there was a massive shortage of car hire vehicles due to the global financial crisis. Economic problems meant that car hire fleets were being cut down as companies could not afford to buy new vehicles or service old ones, with car hire Spain being badly affected.
Many tourists and families who were unable to find a car hire in the destination of their choice. Others were forced to pay over the odds for the remaining vehicles.
Rhino capitalised on the market uncertainty by reinforcing their car hire fleets at a time when other companies were cutting back. Maintaining good relationships with its suppliers, Rhino was able to secure a wide range of cars at sensible prices and provide a consistent level of service to its customers. Now Rhino is reaping the rewards with excellent car hire sales in a record calendar year for the company.
Rhino is for the first time entering the Hotel booking market and has firmly set its sights on market leaders lateroom.co.uk and hotels.com. RhinoHotels is set for Launch in summer 2010 and aims to be offering complete car hire and hotel reservations to its customers soon. Rhino is also established in the low cost airport parking market offering its customers up to 60% savings on the gate prices at all leading UK airports.
# # #