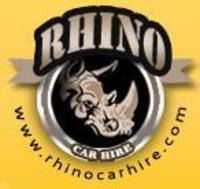 The global recession caused many of our www.rhinocarhire.com [car hire __title__ Car Hire] competitors to cut back on their fleets in anticipation of reduced bookings.
London, (PRWEB) October 5, 2009
Rhino marketing director Phil Partridge said: "The global recession caused many of our car hire competitors to cut back on their fleets in anticipation of reduced bookings. "But here at Rhino we worked on the assumption that families would juggle their finances in order to still take much needed holidays. Our reward was being fully booked for the entire summer period.
"After such a good response we have leased even more vehicles and are looking forward to a productive winter season."
Reservations are also looking healthy for the autumn and Christmas period with many customers having booked early in order to get the best cars and the best savings.
Need help finding a place to park?
Following on from this success Rhino has now also staked a claim in the car parking market offering convenient parking spaces right next to the terminals of all the United Kingdoms' biggest airports. Rhino's comprehensive airport parking service stretches all the way from major airports in the north like Aberdeen to Exeter airport in the south. Whether you want long or short term car parking there is something for everyone and the process of booking online is incredibly simple. By booking car parking in advance you can get 60% off, and prices can be as low as £3 per day. Rhino caters to customers who have disabilities or are movement impaired and transport is provided from the car parks to the terminal if you are unable to walk. Rhino parking is also monitored by 24/7 security and so you can have complete peace of mind while away on business or holiday.
The website gets a revamp and AA Route Planner
All these excellent features will be simpler to find thanks to the new design of the Rhino site which is becoming even easier to navigate. The site tries to be as interactive as possible so you can see the features of each car - for instance whether it is manual or automatic, comes with air conditioning etc - and make an informed choice. There will also be a complete reworking of the news section so that you can benefit from more accurate car hire news as well as views from our award winning travel blog. The most exciting new feature on Rhino's website will be a Route Planner in association with the AA which means you need never get lost. This is all part of our service to making car hire cheap and easy.
Looking forward to a white Christmas
To capitalise on seasonal markets Rhino has introduced a new 'Ski Special' page which lists all the cars and optional extras we have for hire in the world's top ski resorts. It offers car hire in popular skiing locations throughout Europe such as The ThreeValleys in France, the Arlberg in Austria and Cortina d'Ampezzo in Italy. Vehicles come with ski racks for your equipment and snow tires and snow chains to make the going easier in bad weather. All cars have great heating systems to keep you warm in the mountains and there are plenty of four by four vehicles so you can conquer any steep roads. Because the winter is expected to be just as busy as the summer you should pre-book vehicles ahead of time when the prices will be lower and more choice is available. There are cars for hire in so many airports within driving distance of slopes and fresh powder that you can plan a unique holiday far from the maddening crowds.
# # #