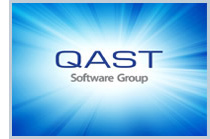 RhinoSoft is the ideal vendor for Qast's reseller community in Asia.
Shanghai, China (PRWEB) March 01, 2012
Secure file transfer vendor RhinoSoft has awarded an exclusive distributorship covering South Korea, Indonesia, Malaysia and Thailand to Qast Software Group ("Qast"), its partner in China, Taiwan and Singapore for the past five years.
"Our commitment to Asia is evident in our localization and mobile interfaces, but Qast gives us the ground game.", said RhinoSoft VP Jonathan Lampe. "Qast has done heroic work for us in its existing territories and we look forward to similar results in surrounding countries."
"RhinoSoft is the ideal vendor for Qast's reseller community in Asia, " continued Qast VP Sandy Gu. "They provide high quality software at an affordable price in the preferred language of our buyers."
Brands covered by the expanded agreement include RhinoSoft's Serv-U secure FTP server and FTP Voyager secure FTP client. Both Serv-U and FTP Voyager are already available in simplified Chinese, traditional Chinese and several other languages.
Qast Software Group (Qast.com) is one of the largest software distribution companies in China serving thousands of companies in Asia from five offices in Shanghai, Beijing, Singapore, Shenzhen and Hong Kong and its Softonic, ITgoChina and BuySoftware.cn web brands. Qast services include sales, marketing, technical support, IT consulting, software localization, OEM relationships and training.
RhinoSoft (RhinoSoft.com) is the global leader in affordable file transfer, with more than 90,000 business customers, including nine of the Fortune 10, in 90 different countries. Its award-winning and U.S. Department of Defense-certified Serv-U FTP Server and FTP Voyager client products support FTP, SFTP, FTPS and web-based HTTP/S transfers over FIPS 140-2 validated channels while continuing to incorporate emerging technologies such as mobile computing, IPv6, native 64-bit computing and UTF-8/Unicode internationalization.
###