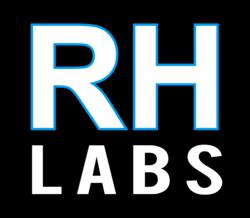 Country USA is an amazing festival... it's a real honor to be such a big part of it this year
Atlanta, GA (PRWEB) March 21, 2012
RH Laboratories, the distributor behind RockHard Weekend and Forgiven Alcohol Metabolizer, has announced that they will be sponsoring the Country USA music festival this year with a stage named after the two products.
The RockHard Weekend and Forgiven Karaoke Main Stage will be located within the Miller Highlife Pavilion and will be accompanied by a booth selling both products. The sponsorship also includes another booth in the marketplace area, jumbotron ads and prominent signage throughout the event including high-traffic areas like the main entrance gate. Leading up to the festival, RH Laboratories will offer free ticket giveaways including VIP access and artist meet & greet passes for select lucky winners.
Country USA is a five-day music festival held every year in Oshkosh, Wisconsin. This year's line-up includes big names from the past, present and future of country music like Brad Paisley, Sawyer Brown, Sugarland, The Band Perry, Lee Ann Womack, John Michael Montgomery, Clay Walker, Tracy Lawrence and Keith Urban. Total attendance is expected to exceed 165,000.
"We're thrilled to sponsor the RockHard Weekend and Forgiven Karaoke Main Stage," says RH Laboratories President, Joshua Maurice. "Country USA is an amazing festival, and it's a great fit for our brands, so it's a real honor to be such a big part of it this year."
About RH Laboratories
RH Laboratories manufactures RockHard Weekend, an all-natural male sexual performance enhancer as well as Pandora, an all-natural sexual enhancer for women. RH Laboratories is constantly using innovative techniques to promote their products not only as supplements but also as a lifestyle. In addition to the products RH Labs manufactures, they are the exclusive distributor of Forgiven, the world's first alcohol metabolizer.
About Forgiven Bottling Group
Chas Aday and TJ Lavin formed Forgiven Bottling Group in 2009. Their product, Forgiven, is the first and only product on the market that has been shown to increase the rate at which the body processes alcohol. In the initial clinical trial, the average increase in metabolic rate was over 500 percent. The product's proprietary blend of all-natural ingredients includes organic acids, amino acids, vitamins and herbs that increase the body's metabolic rate while restoring the necessary amounts of essential vitamins and nutrients.