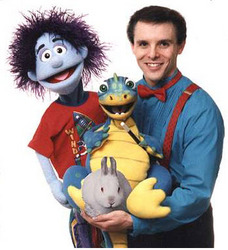 Providence, RI (PRWEB) July 1, 2009
Steve Zany of Attleboro, Mass., a professional children's magician and ventriloquist who has been entertaining families throughout Rhode Island, Massachusetts and New England for more than two decades, has been nominated for a Nickelodeon Parents' Picks Award.
Steve Zany, a native of West Warwick, R.I., is a nominee for Best Party Entertainer in the Providence, R.I. area based on recommendations from Nickelodeon's local city editors, in conjunction with online feedback.
The winner will be chosen based on the number of online votes received from area parents at Nickelodeon's 'Parents Connect' Web site. Parents can quickly and easily vote for the area's best family entertainer once every day through July 15 as well as make their "top picks" in 29 other categories.
Nickelodeon will announce the winner on August 17, 2009.
A parent of two children, Steve Zany has performed for children of all ages at thousands of kids parties, corporate events and organization functions, as well as at the White House in Washington, D.C.
For additional information about Steve Zany, including video excerpts of his kids magic shows, visit http://www.zanymagic.com.
###