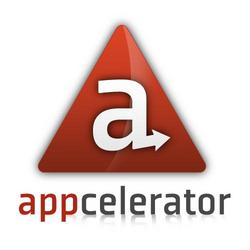 Atlanta, GA (PRWEB) December 22, 2007
Appcelerator, Inc., a complete open-source solution for rich Internet application (RIA) development on SOA (service-oriented architecture), today announced its latest maintenance release of the Appcelerator Platform.
The 2.0.2 Maintenance Release adds several new widgets to Appcelerator's extensible widget framework, along with enhancements to both Ruby and .NET language-specific SDKs.
The 2.0.2 Maintenance Release and complete Source SDK is available for immediate download at http://www.appcelerator.org/download.htm. Language specific SDKs are also available for Java, PHP, Ruby, Python and .NET.
New widgets found in the 2.0.2 distribution include:
Panel Widget
Enables developers to easily create pre-styled panels. This widget has several options, including:

Display a header with a title
Display a close button
Display a shading button (hide/show the panel content)
Use rounded corners
Display as a quote box
Display with no header (a plain header)
HTTP Widget
The HTTP widget allows you to access server resources by URI. You can access third-party APIs like Google and Yahoo, or your own existing Web services. The Appcelerator HTTP widget effectively allows you to use the Appcelerator RIA SDK without Appcelerator Services.
The HTTP widget also allows you to easily create composite applications - applications that pull data from multiple sources. This provides a powerful alternative to traditional approaches for developing composite applications or enterprise mashups.
Additional Widgets
Additional Appcelerator RIA Widgets found in the 2.0.2 maintenance release include:

Box Widget - a layout widget that allows you to layout elements horizontally or vertically
Button Widget - allows you to easily create pre-styled buttons; the Button Widget also supports hover and disabled modes
Search Widget - allows you to have a "search-as-you-type" style combo box
IF Widget - allows you to add conditional logic to your applications - particularly useful when used in conjunction with the Appcelerator Iterator Widget when you need to conditionally display row data
Progress Bar Widget - widget that displays progress function
Resizable Attribute - add resizable="true" to images and DIVs to make them resizable
Appcelerator's SDKs currently include more than 20 pre-built, cross-platform/browser widgets. A complete list and description of Appcelerator's RIA widgets can be found in the reference documentation at http://doc.appcelerator.org/index.html.
Language-Specific Improvements
In addition to new RIA widgets, the 2.0.2 Maintenance Release includes improvements for both Ruby and .NET languages, including:
Ruby - method signatures are no longer required for service methods; ability to add logic that gets executed before and after each service call
.NET - added support for multiple logging levels and a auto-flush buffer - can be configured with the appcelerator-config.xml file.
For more specific information on Ruby or .NET improvements found in the 2.0.2 maintenance release, please refer to the language-specific "Getting Started" guide.
The full release notes for changes found in the 2.0.2 maintenance release ca be read at http://www.appcelerator.org/release_notes_2.0.2.html.
Appcelerator is currently working on Release 2.1, with a target release date of January 25, 2008. If you would like to see any specific items addressed or would like to request features, please contact Appcelerator or open issues or request features by visiting http://jira.appcelerator.org.
About Appcelerator, Inc.
Appcelerator, Inc. is an open-source software company specializing in products and solutions for rich Internet application (RIA) development on service-oriented architectures (SOAs). Appcelerator's development platform includes tools for the rapid assembly of Ajax RIAs and SOA-based services using a message-based architecture, cross-platform/browser RIA widget library, Web Expression Language and other open standards-based languages. Appcelerator enables developers to create Ajax and DHTML RIAs without Javascript or third-party toolkits, reducing development time by 70 percent or more. Appcelerator also supports the development of SOA-based services in any language, currently supporting Java, Ruby, PHP, Python and .NET. For more information on Appcelerator, please visit http://www.appcelerator.com.
###