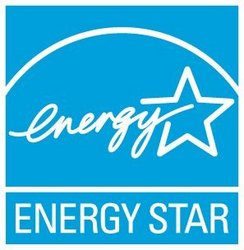 "We have worked diligently to improve the operational efficiency at the Rialto through our recent historical restoration as well as the updates we have made to a majority of the tenant suites" said Steven Firtel, Managing Director of Bomel Companies
San Francisco, CA (PRWEB) May 17, 2010
The Rialto Building at 116 New Montgomery Street in San Francisco's South Financial District, owned by a partnership between Bomel Companies and AFIUSA as well as CWR Holdings has earned the U.S. Environmental Protection Agency's (EPA's) prestigious ENERGY STAR, the national symbol for protecting the environment through superior energy efficiency by performing in the top 93rd percentile of buildings nationwide.
"As a representative of Ownership and Management of this historical building we are thrilled to have achieved this rating. Over the past 18 months we have worked diligently to improve the operational efficiency at the Rialto Building through our recent restoration of the building's lobby and elevators as well as the improvements and updates we have made to a majority of the Rialto's tenant suites. From our general contractor, RN Field, our architects, Huntsman AG and Hooks ASD, our leasing team, notably Charlie Withers at the CAC Group, our property manager, Verde Pacific Realty, and to the rest of our team, everyone had a key role in accomplishing our goals of reducing our energy consumption and increasing our operational efficiency," said Steven Firtel, Managing Director of Bomel Companies who also serves as the Asset Manager for the Rialto Building. "Through this achievement, we have demonstrated our commitment to environmental stewardship while reducing our overall energy consumption within the Rialto Building by 29% per occupied square foot over the last 18 months," said Robert Rechnitz, Principal of Bomel Companies
"Improving the energy efficiency of our nation's buildings is critical to protecting our environment," said Jean Lupinacci, Chief of the ENERGY STAR Commercial & Industrial Branch. "From the boiler room to the board room, organizations are leading the way by making their buildings more efficient and earning EPA's ENERGY STAR."
EPA's ENERGY STAR energy performance scale helps organizations assess how efficiently their buildings use energy relative to similar buildings nationwide. ENERGY STAR was introduced by EPA in 1992 as a voluntary, market-based partnership to reduce greenhouse gas emissions through energy efficiency. Today, the ENERGY STAR label can be found on more than 60 different kinds of products, new homes, and commercial and industrial buildings. Products and buildings that have earned the ENERGY STAR prevent greenhouse gas emissions by meeting strict energy-efficiency specifications set by the government. Last year alone, Americans, with the help of ENERGY STAR, saved nearly $17 billion on their energy bills while reducing the greenhouse gas emissions equivalent to those of 30 million vehicles.
# # #