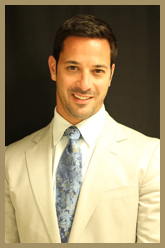 Dr. Rian Maercks has changed the way we think about cosmetic surgery.
North Miami Beach, FL (PRWEB) March 07, 2012
Miami Beach Cosmetic Surgeon Dr. Rian Maercks is pleased to announce a new innovation in cosmetic surgery: Cold Sub-Fascial Breast Revision. Breast augmentation is one of the most popular procedures in the cosmetic surgery world but breast augmentation revision is less well-known. Breast implants have become a major part of the beauty industry. The procedure is so common that it has lost its stigma and entered into the mainstream. Dr. Rian Maercks, one of the leading practitioners of breast augmentation in Miami and Miami Beach, has created a fundamentally new way to repair or re-do breast implants that were either improperly installed or that do not have the desired effect.
Many patients experience frustration following breast augmentation surgery. The reasons can vary from the slippage of the implants to an un-natural appearance with the implants too high up on the torso. Dr. Rian Maercks's Cold Sub-Fascial Breast Revision procedure eliminates these issues by revolutionizing the location of the implants. Dr. Maercks installs them in such a way as to facilitate a more naturalistic appearance that follows the natural form of the female chest.
In most breast augmentation procedures, surgeons place the implants under the pectoralis major muscle in a submuscular or "dual-plane technique" that often leaves unimpressive results. In Cold-Subfascial Breast Augmentation by Dr. Maercks, however, the female breast tissue is never entered and implants are continuously supported by a layer of connective tissues called fascia.
Dr. Maercks is famous for his youthful appearance and his innovations in a variety of minimally-invasive plastic surgery techniques in his Miami Beach clinic. His holistic approach to breast augmentation and other procedures within cosmetic surgery provide his patients with exceptionally high-quality results that resist the traditional "plastic surgery" look. Dr. Maercks is also famous for appearing regularly on the Miami Beach scene as a glamorous man about town. He is frequently portrayed in publications such as Miami Magazine.
For more information visit the official Dr. Rian Maercks website at rianmaercksmd.com.