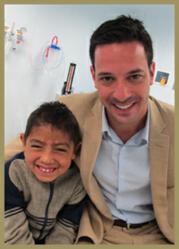 I went to Dr. Maercks because of his great reputation, and he did not disappoint me. I am very happy with my results!
Miami, FL (PRWEB) April 20, 2012
Dr. Rian Maercks, one of the leading providers of breast augmentation Miami procedures and many other cosmetic surgery and plastic surgery procedures, is proud to now offer a revolutionary treatment for unsightly blood vessels and skin discolorations. Dr. Maercks uses a procedure called ClearScan YAG to eliminate unappealing blood vessels below the skin's surface. The treatment can be used to treat rosacea, redness, facial veins, telangiectasia, spider veins and broken capillaries. The laser treatment eliminates the blood vessels from the upper layers of skin, making them less noticeable.
The treatment, relatively quick, produces results almost immediately. In the treatment, Dr. Rian Maercks directs laser energy precisely at problem areas of skin. Typically, the treatment causes little or no discomfort. It can last from a few minutes to up to half an hour, depending on the size of the area of skin being treated. Small capillaries can become invisible almost immediately. The treatment causes a temporary pinkness in the area treated, but this fades over time.
Dr. Maercks has come to be regarded as one of the leading Miami cosmetic surgeons. Dr. Maercks offers an assortment of cutting-edge treatments and procedures to help his patients feel and look more beautiful. He has developed his own techniques for breast augmentation and facelifts.