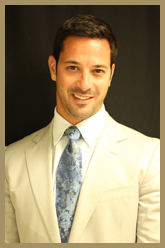 Cold-Subfascial Breast Augmentation developed by Dr. Rian Maercks, is revolutionizing cosmetic surgery!
Miami Beach, Florida (PRWEB) March 03, 2012
Breast augmentation is easily one of the most popular plastic surgery techniques today. In our society breast augmentation is a very common way women choose to make themselves appear more alluring and younger. Dr. Rian Maercks, a premier breast enhancement specialist in Miami Beach, is pleased to announce a new innovation in this popular procedure: Cold-Subfascial Breast Augmentation.
Cold-Subfascial Breast Augmentation is a unique procedure developed by Dr. Maercks after he attained an array of cosmetic surgery experience internationally while working under the supervision of top doctors such as Dr. Ruth Graf. In most procedures breast implants are usually placed under the pectoralis major muscle in a submuscular or "dual-plane technique". With Cold-Subfascial Breast Augmentation however, the breast tissue is never entered and it is continuously supported by a layer of connective tissues called fascia. The result is a more naturalistic appearance and movement of the breasts that differs from results via other techniques.
Dr. Rian Maercks is one of the foremost cosmetic surgeons in the country and his uniquely holistic innovations in breast augmentation and other procedures provides his clients with a natural beauty that defies aging and the obvious cosmetic surgery look. His enhancements also offer a long-lasting beauty and youthfulness that take into account the natural attributes of each patient's features.
For women, the breasts are both a sign of youth and allure. Age takes a toll on our bodies and for women the results can be less than desirable. A beautiful body starts with self-confidence in one's appearance and breast implants can be a powerful way to enhance one's body and empower oneself.
To learn more about Cold-Subfascial Breast Augmentation and Dr. Rian Maercks, and to see before and after photos of this stunning procedure visit the official website at rianmaercksmd.com or follow Dr. Maercks on Twitter and Facebook.
###