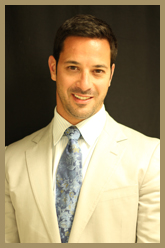 Miami Beach, Florida (PRWEB) March 19, 2012
The office of Dr. Rian Maercks, a leading cosmetic surgeon in Miami Beach, is pleased to announce new developments in holistic cosmetic surgery procedures that provide more naturalistic results for patients and minimize scarring and anesthesia. These new minimially-invasive procedures such as the Maercks Lift and the FEMMA-S breast augmentation and revision provide patients with a more life-like appearance that eliminates all traces of plastic surgery.
Dr. Rian Maercks is respected among his peers and within the cosmetic surgery and beauty industries. His work in holistic cosmetic surgery techniques is renowned because of the way he works with the natural attributes of his patients to enhance and rejuvenate. Dr. Maercks is unique in the cosmetic surgery profession because of this approach. He uses non-invasive skin-firming and skin-tightening techniques that offer beautiful results, a minimal recovery time, and an age-defying appearance. The Miami Beach surgeon utilizes non-invasive laser, infrared, and thermal, skin-tightening with the latest technology that includes 'SkinTyte II' by Sciton.
Miami Beach is home to a world-class playground of celebrities, starlets, and other beautiful people who like to look young, live glamorously, and get attention from other beautifule people. Many of these people are Dr. Maercks's patients. The Miami Beach style is one that is in part formed by practitioners of beauty like Dr. Maercks. With his unique holistic and minimally-invasive approach to cosmetic surgery and rejuvenation, patients are provided with a whole new outlook on life and an outward appearance that defies age without the negative connotations of the "plastic surgery" look.
Dr. Maercks has appeared in many periodicals and conferences. He is also a regular speaker at many conferences and other professional events. For more information on the practice of holistic cosmetic surgery techniques by Miami Beach cosmetic surgeon Dr. Rian Maercks visit his official website at rianmaercksmd.com or his twitter page at rianmaercksmdpa.