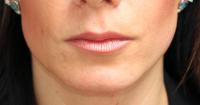 Dr. Maercks helped me look years younger! Thank you Dr. Maercks!
Miami Beach, FL (PRWEB) July 24, 2012
As we age, our skin loses some of its volume, leading to unsightly wrinkles. However, for years, people have relied upon injectable fillers, primarily Botox, to restore this lost volume and make their wrinkles go away. Dr. Rian Maercks, one of the most highly-regarded Miami cosmetic surgeons, has taken the lead in offering alternatives to Botox. Dr. Maercks is pleased to announce that he now offers Prevelle Silk, Restylane and other alternatives to Botox. These products, which contain hyaluronic acid, a naturally-occurring substance in the facial tissue, can smooth wrinkled skin with minimal side effects.
In our society, appearances and first impressions matter. Whether they are going on a date or going on a job interview, people want to look attractive, vibrant and healthy. Injectable fillers can help patients present themselves in a more youthful and appealing manner, and make a positive first impression. It is no wonder that Botox became wildly popular with both men and women following its approval by the Food and Drug Administration in the early part of last decade. The newer generation of FDA-approved injectable fillers accomplishes the same goals as Botox, without the side effects often associated with Botox.
Dr. Maercks has established himself as one of the most cutting-edge Miami plastic surgeons. He has become renowned for his innovative approaches to breast augmentation in Miami and facelifts in Miami.