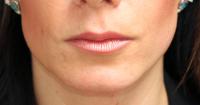 I always go to Dr. Maercks when I want to look younger.
Miami, FL (PRWEB) July 19, 2012
In recent years, injectable products have become wildly popular for helping people look younger. Dr. Rian Maercks, a leading Miami cosmetic surgeon, is pleased to announce that he now offers Juvederm, a breakthrough product for hiding facial wrinkles and folds. Dr. Maercks offers this product, along with many other injectable fillers.
Juvederm works particularly well for treating facial lines and wrinkles. It contains a colorless, stabilized hyaluronic acid gel. This acid occurs naturally in the skin. Biodegradable but long-lasting, Juvederm adds volume to fine lines, wrinkles and other areas of the face that have lost volume. Juvederm treatments, administered in an outpatient setting, along with local anesthetic, come in two strengths - Juvederm Ultra XC, for adding volume to facial wrinkles and folds, and Juvederm Ultra Plus XC, which is used to treat deeper facial folds and wrinkles. Results typically last from six months to 12 months, although touch-up treatments with lower doses of the product may be needed.
Dr. Maercks has earned a great reputation for performing innovative procedures and offering the latest products on the market. His unique facelift procedure, the MAERCKS-lift, has earned praise from many patients. Because of his innovative techniques, Dr. Maercks has also become one of the preferred Miami cosmetic surgeons for breast augmentation in Miami.