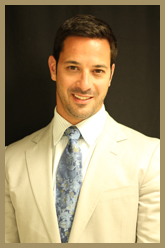 I love Dr. Maercks's new location!
Miami, FL (PRWEB) July 13, 2012
With his new offices on luxurious South Beach, Dr. Rian Maercks, who is regarded as one of the best Miami cosmetic surgeons, can better cater to the rich and famous residents and visitors who frequent South Beach. New and existing patients can visit Dr. Maercks's new state-of-the-art facility in South Beach for cutting-edge liposuction procedures, tummy tucks, Miami facelifts procedures, breast augmentation Miami procedures and more.
Dr. Maercks is proud of his new location, located at 333 Arthur Godfrey Road #514 in Miami Beach, which features high tech equipment, high-definition screens to show patients how they can benefit from his procedures and more. The move is another step forward for Dr. Maercks, who has earned a very strong reputation across South Florida for his innovative procedures and techniques, and his consistently excellent results. Dr. Maercks has helped male and female patients boost their self-confidence and improve their appearances for years. Many of his patients, pleased with their initial results and comfortable with his approach, come back to Dr. Maercks to get additional work done.
Dr. Maercks's approach to cosmetic surgery has earned the trust of patients across the area and garnered the attention of numerous media outlets. Several publications have run articles about Dr. Maercks, and he has been featured on TV and different websites across the country. Dr. Maercks, who offers inventive procedures for facelifts, breast enhancement and more, hopes his new facility will enable him to further grow his practice and help even more patients across South Florida enhance their lives.