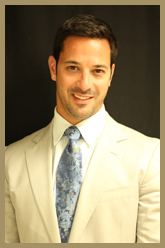 Dr. Maercks's technique resulted in beautiful, natural-looking breasts for me!
(PRWEB) March 23, 2012
A Miami Beach cosmetic surgeon, Dr. Rian Maercks of Miami Beach, FL, has developed a breast-augmentation technique that results in less-obvious and more natural-looking breasts than the traditional breast augmentation techniques used by many other surgeons. This innovative surgeon has rapidly created a name for himself with his ability to create an augmented breast with a non-augmented appearance. People in the know such as models and celebrities have successfully kept the public guessing by taking advantage of the doctor's "histiocentric" philosophy for the beautification of the face, breast and body. Histiocentricity, is an orientation and philosophy developed by Maercks that focuses on the patient, the patient's physical findings and goals and intelligently designs the smoothest path to these goals minimizing risk, downtime and recovery.
Dr. Maercks's special technique for breast augmentation,"cold-subfascial breast augmentation," has a steady buzz going about it. Patients of Dr. Maercks rave about a 'soft slope' at the top of their breasts and appearance of 'a natural softness.' When asked about the origination of the technique, Dr. Maercks quickly credits one of his treasured mentors, Brazilian surgeon Dr. Ruth Graf. "It amazes me," says Dr. Maercks, "that people so readily accept widely splayed breasts that jump around every time the patient moves her arms [referring to under the muscle techniques] and quickly aging rock-in-a-sock appearance [referring to subglandular techniques].'
Dr. Maercks' baby, the cold-subfascial augmentation, is usually performed through the armpit to avoid scars on the breast. Maercks has devised a way to perform the entire procedure with direct vision and sharply cutting the exact transition between the muscle and fascia to retain all of his beloved structure and create what he calls a 'custom tailored breast shape.' He even uses implants that do not in themselves provide projection as he prefers to custom sculpt a tear-drop shaped projection by manipulating the fascia.
In this world that seems to be more and more plastic and fake appearing there is thankfully a breath of fresh air in the world of plastic surgery. Dr. Maercks is an energetic and dedicated fountain of fresh ideas and incredible results in every part of the body he touches from head to, well, thighs.