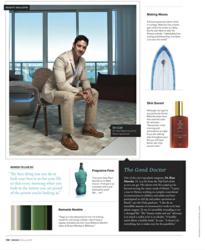 Dr. Maercks helped me feel much better about my appearance after the birth of my son!
Miami, FL (PRWEB) May 21, 2012
While most new mothers love holding their newborns, and would not trade the joys of motherhood for anything, many of them would also love to get back to the physiques they had pre-pregnancy. Sure, the joys of motherhood make the struggles of pregnancy worth it, but they would feel even better about things if they could look the way they did before they became pregnant. A growing number of women have across America have opted for plastic surgery as a means of re-establishing the figures they had before they became pregnant. The term "Mommy Makeovers" refers to numerous procedures performed in tandem to help women look the way they did before pregnancy, or even better. One of the most popular Miami cosmetic surgeons, Dr. Rian Maercks, now performs Miami mommy makeovers.
Dr. Maercks's mommy makeovers frequently involve procedures on the new mother's torso and breasts. Dr. Maercks may perform breast enhancement procedures, including breast lift or breast augmentation Miami procedures on the new mom. His mommy makeovers also often involve body contouring and/or body slimming. The body contouring may entail a tummy tuck, arm lift and/or thigh lift, while body slimming may involve liposuction.
Contact Dr. Maercks at his Miami Beach office to learn about his "Mommy Makeovers."