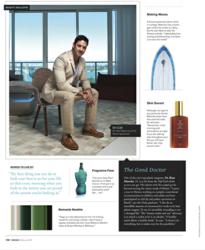 Dr. Maercks helped me look years younger.
Miami Beach, FL (PRWEB) July 26, 2012
Dr. Rian Maercks, one of the most respected Miami cosmetic surgeons, has led the way in offering new products and procedures to patients across South Florida. Dr. Maercks now offers a ground-breaking injectable filler, Sculptra, which stimulates long-term collagen growth to correct wrinkles, folds and contour irregularities over time, providing long-lasting results that help his patients look younger and more beautiful.
Dr. Maercks offers a wide selection of injectable fillers to help patients improve their appearances. Sculptra, which has been available to patients in many other countries for decades, provides patients with lasting results that take effect over time. Patients typically notice results weeks after it is administered, but results may last up to two years. Dr. Maercks recommends Sculptra for treatment of recessed cheeks, nasal labial folds, smile lines and jaw line laxity. However, he also offers faster-acting injectable fillers for patients that want quicker results.
Dr. Maercks has earned a reputation for offering cutting-edge procedures and products that help patients look more attractive and younger. His renowned procedure for breast augmentation in Miami, cold subfascial breast augmentation, produces long-lasting natural-looking results with minimal scarring. Dr. Maercks also offers cutting-edge procedures for liposuction in Miami and facelifts in Miami.