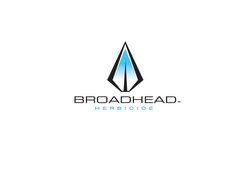 Broadhead provides excellent control of difficult-to-manage grasses such as barnyardgrass, broadleaf signalgrass, and crabgrass, plus a wide variety of tough broadleaf weeds
New Orleans, LA (PRWEB) December 10, 2009
FMC Corporation (NYSE: FMC) announced the introduction of Broadhead™ rice herbicide today at the 2010 Rice Outlook Meeting in New Orleans. This new herbicide offers the flexibility and convenience rice producers need to control even the toughest grasses and broadleaves.
For use on both conventional and Clearfield® rice varieties, Broadhead improves yield and rice quality by providing fast knockdown of barnyardgrass, panicum, broadleaf signalgrass, hemp sesbania and morningglory, among others. Additionally, the dual-action formula of Broadhead controls weeds that quinclorac or tank mixes cannot.
When used on conventional rice, Broadhead can be applied alone or tank mixed as an early post treatment, following a full rate of Command® 3ME herbicide applied pre or at-plant, providing growers with an effective, economical early-season weed control program.
If used on Clearfield rice, Broadhead herbicide can be tank mixed with Newpath® herbicide, following a full rate, pre-plant application of Command 3ME, improving results by controlling weeds such as hemp sesbania that may escape Newpath when used alone.
Application rates may vary based on the size of the weeds, with small actively growing weeds less than two inches tall requiring between 4.0 and 12.0 oz/A. For larger actively growing weeds (3-4 inches tall), Broadhead should be applied at rates between 8.0 and 12.0 oz/A. For optimum weed control, add COC at 0.5 to 1.0% v/v (2-4 qt. per 100 gal. spray solution).
"Broadhead provides excellent control of difficult-to-manage grasses such as barnyardgrass, broadleaf signalgrass, and crabgrass, plus a wide variety of tough broadleaf weeds," says Stu Throop, Broadhead product manager. "Broadhead combines two unique chemistries and modes of action to control grasses and weeds that other herbicides miss, making it an extremely effective way to manage resistant weeds and improve overall yield and crop quality."
Studies conducted by weed scientists at the University of Arkansas found that Broadhead provided equal or superior control of key weeds such as hemp sesbania, morningglory, Northern joint vetch and smartweed when compared to competitive herbicides (see Figure 1 for more details).
Broadhead is the latest addition to the portfolio of products that FMC offers for rice production. The company's other rice crop protection products include Command® 3ME herbicide, Aim® herbicide and Mustang Max® insecticide.
For more information about the complete portfolio of crop protection products from FMC, visit FMCcrop.com.
About FMC
FMC Corporation is a diversified chemical company serving agricultural, industrial and consumer markets globally for more than a century with innovative solutions, applications and quality products. The company employs approximately 5,000 people throughout the world. The company operates its businesses in three segments: Agricultural Products, Specialty Chemicals and Industrial Chemicals.
Always read and follow label directions. Mustang Max is a restricted use pesticide. Aim, Command 3ME, and Mustang Max are not registered for use in California. FMC, Aim, Broadhead, Command, and Mustang Max are trademarks of FMC Corporation. Clearfield, Facet and Newpath are trademarks of BASF Corporation.
© 2009 FMC Corporation. All rights reserved. FMC-2711 12/09
FIGURE 1: Weed Control Comparison - Broadhead vs. Competition
CAPTION
In studies conducted by the University of Arkansas in 2009, new Broadhead™ herbicide from FMC provided equal or better control of key weeds than Facet®. All of the applications were made postemergence to rice at the 2-5 leaf stage, prior to flood. A preemergence application of
Command® 3ME herbicide was made ahead of the above treatments. These trials were conducted in Rowher, Arkansas and in Lonoke, Arkansas in 2009. This data is provided courtesy of Dr. Ken Smith and Dr. Bob Scott with the University of Arkansas.
###