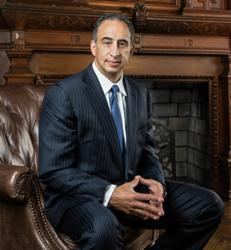 "I want my website to be a no holds-barred thrust into the murky waters of Texas Medicaid, media ethics, and privacy rights which includes the people and the issues surrounding it
Dallas, Tx (PRWEB) April 02, 2013
This week richardmalouf.com released a series of articles on a variety of topics dealing with Texas Medicaid and media ethics as well as further information on Dr. Richard Malouf himself and his history as a successful entrepreneur and dental health care professional.
"I want my website to be a no holds-barred thrust into the murky waters of Texas Medicaid, media ethics, and privacy rights which includes the people and the issues surrounding it," states bluntly Dr. Malouf. "The public and legislators have been led astray by half-truths and exaggerations in many areas and it is time to put an end to those. A large number of good people are being damaged and their careers ended."
These issues are trending in the public mind currently. Just in the past few weeks:

According to Reuters on March 6th, the Hawaii state Senate passed the Steven Tyler Act which seeks to protect celebrities from overeager paparazzi by making it a civil violation for people take unwanted photos or videos of others in their private moments.
In Britain, the Guardian reported on March 15th that detectives are looking at another 600 new allegations of phone-hacking incidents by Rupert Murdoch's now closed News of the World.
As reported around the country including in USA Today on March 7th, U.S. Senator Rand Paul filibustered on the use of drones against American citizens. Since January, legislation relating to the use of drones has been introduced in more than 30 states, mostly as a response to privacy concerns. Media use of drones has not been highlighted.
The Texas Senate and House are currently considering new bills on how to further curtail Medicaid fraud and giving rights to Medicaid providers under investigation by the Health and Human Services Commission Office of the Inspector General.
"The growing concern, not just in Dallas, Texas but around the world," continued Malouf, "and the rapidly growing traffic and subscriptions to my website, clearly show that these are hot issues."
The website has been re-oriented to highlight the three areas of concern of Dr. Malouf: privacy rights, media ethics and Texas Medicaid and seven new articles relating to these areas have been posted within the last week. A new dynamic slider has been put on the homepage to highlight the new articles which provide background information on key players in Texas media and Medicaid. New documents have been posted to the website including a further biographical article in a continuing series on Dr. Malouf has also been posted.
The new articles are available at richardmalouf.com.